To:

Georgia State House of Representatives
Betty Price Is Unfit To Serve & Should Resign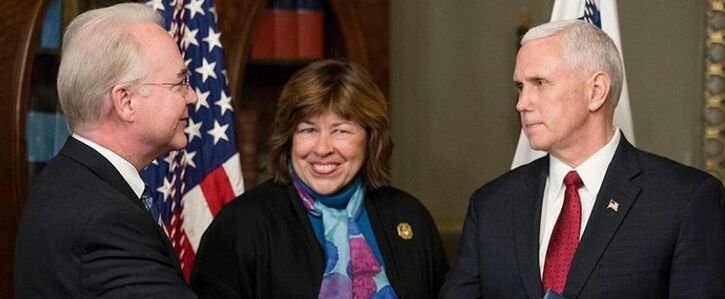 Resign her seat in the Georgia State House of Representatives
Why is this important?
On Friday, October 20th at a Study Committee Meeting on Health Policy in Georgia, you made comments recommending people with HIV be quarantined, essentially turning back the clock on years of progress we have made in the treatment and care of individuals living with HIV. And on behalf of the 47,000 Georgians and the nearly 1.2 million Americans living with HIV, we demand that you resign your seat in the Georgia State House of Representatives immediately.
Your statement calling for more government resources to quarantine Georgians living with the virus is not the first time you have used your position to slam the HIV community. In fact, on February 28, 2017, in a Health and Human Services Committee Hearing, you joined other Republicans to block a vote on a bipartisan bill that would have made information about PrEP and PEP, both proven methods of preventing new HIV infections, more readily available.
Furthermore, we know that you are not alone in your disturbing perspective on HIV, as your husband Tom Price, disgraced former Health and Human Services Secretary under Donald Trump, proposed $202 million in cuts to various federal HIV programs. While at the same time mismanaging taxpayer money on private jets and elaborate travels.
According to the Centers for Disease Control and Prevention (CDC), both Metro Atlanta and the State of Georgia ranks no. 5 in the U.S. for new cases of HIV. The CDC also estimates that 1 in 51 Georgians will become HIV positive over their lifetimes. And despite HIV being a serious public health challenge for all Georgians, the virus has a particularly heavy impact on marginalized communities of color. In fact, Emory University determined that young Black gay men in Atlanta have a 60 percent chance of becoming HIV positive before their 30th birthday. While constituents expect their leaders to work to reduce these statistics, offering quarantine as a possible solution in a state that already criminalizes people living with HIV/AIDS (PLWHA) is a dangerous proposal that could have significant consequences.
Your behavior as a legislator towards the community of PLWHA, in the face of disturbing statistics that indicate that Georgia is leading the nation in new cases of the virus, illustrates that you are unfit for public office. And the fact that you are a physician just adds insult to injury. As a lawmaker you should be looking to develop solutions in concert with PLWHA to help reduce new cases of the virus. As a physician, you should be rooted in stigma-free healthcare that encourages people to seek the care they need to live healthy lives. Your behavior thus far has illustrated that you are unable to serve our community in either capacity. As a community of PLWHA, advocates, public health professionals, and concerned constituents we will not tolerate public officials using their platform to spread stigma and hatred.
Rather than using your position to make reckless public policy suggestions that can negatively impact PLWHA, you and other elected officials should use your platforms in Georgia and across the nation to uplift and support policies like the expansion of Medicaid which can reduce stigma, increase access to care, and ensure optimal health outcomes, particularly in marginalized populations hit hard by the epidemic. Finally, we are looking for leaders who support expanding access to PrEP and PEP, increasing resources to help PLWHA stay in care and achieve viral suppression, ending HIV criminalization, and fighting the stigma.
Representative Betty Price, you are not one of those leaders and thus why we can no longer afford for you to hold elected office anymore.