To:

Walmart CEO Doug McMillon
Demand Walmart CEO Doug McMillon Protect Workers' Right to Protest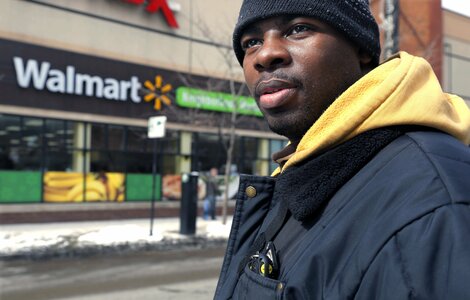 In early September, the National Labor Relations Board released a statement maintaining that Walmart workers who walked out in protest in 2012 were well within their rights. Now, after being demanded to rescind disciplinary actions, Walmart says it may pursue appealing to a federal court.
These demands are a milestone for workers and their families. That's exactly why Walmart wishes to appeal. Demand that Walmart respect and protect their employees' right to protest— not challenge it!
Why is this important?
Four years ago, Walmart workers nationwide rose in protest, igniting some of the first Walmart strikes in history. At a Bay-Area Walmart, six employees peacefully walked off the job after their supervisor, Art Van Riper, openly threatened to lynch and shot workers. But Walmart decided to punish these protesters, rather than discipline or fire Van Riper.
At that time, unfair working conditions in the Walmart store had become un-ignorable. Wages, unreasonable. And management, unbending. Walmart associates in Richmond, California began calling on management in their store to stop retaliating against workers who spoke out against any these issues. Toxic energy in the store intensified during one night of work in September of 2012. As an Black employee tied a rope around his own waist to aid in moving a heavy counter, Van Riper told him, "if it was up to me, I'd put that rope around your neck."
Van Riper began creating divisions among his employees, instructing non-striking workers not to speaking with associating protesting. He "suggested" that non-participating associates would lose their jobs if they did. Then he told them outright, "If it were up to me, I'd shoot the union."
Van Riper's intimidation tactics and open racism turned a Walmart in a majority Black and Latino community into a plantation. He used his authority to scare workers seeking union protection, calling out his aggressive behavior, or reaching out to coworkers for support. And with workers already struggling to make ends meet, none of the associates were prepared to lose their jobs.
Just this month, the National Labor Relations Board released a statement upholding these workers' right to protest. According to the Board, Walmart also illegally disciplined these former associates. NLRB required Walmart to reverse its disciplinary actions taken against workers who protested, to demand that supervisors not threaten workers, to allow employees to wear union insignia while on-duty.
This decision is an important victory for Walmart workers and employees at other big box stores. It confirms that these workers have a right to strike, particularly when there is no outlet to state grievances. Walmart has already stated that it may pursue appealing to a higher court to have these incredible milestones erased. We need your support to keep pushing Walmart and other industry leaders to respect their employee's rights, especially the right to speak up against mistreatment and intimidation. Please stand with Walmart workers around the country and demand that Doug McMillon protect workers' right to protest.