To:

Governor Gavin Newsom and the Division of Adult Parole Operations
Free Nipsey's Friend Kerry Lathan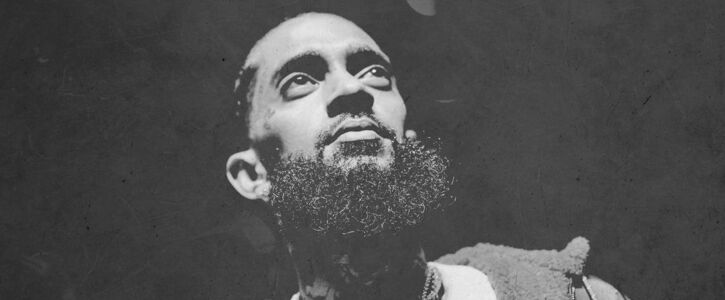 Kerry Lathan was a close friend of Ermias "Nipsey Hussle" Asghedom and along with Nipsey, was shot multiple times in front of his store. Yesterday, LA authorities arrested him, claiming that by associating with Nipsey, a "known gang member" Kerry was in violation of his parole. We are making the call for Governor Newsom and the Division of Adult Parole Operations not to revoke Kerry's parole.
Why is this important?
Ermias "Nipsey Hussle" Asghedom was a beloved rapper, community member and Black entrepreneur who was gunned down in cold-blood in front of his store, while trying to make sure his friend, Kerry Lathan, newly out of prison after a decades-long sentence, had the right clothes to see a family he had been separated from for nearly twenty years. What happened next prompted the mourning of an entire nation - both Nipsey and Kerry were shot multiple times after a dispute with another man who felt shunned by Nipsey. Nipsey did not survive the shooting, and on Thursday his memorial service brought thousands of Los Angelenos out into the street to celebrate the life of a family man and artist who was well-known for pouring resources and positivity back into his chronically-underserved community. Shortly afterwards, Kerry Lathan, who because of his injuries has been relegated to a wheelchair, was arrested at the half-way house he now lives in. The reason? According to authorities, by associating with Nipsey Hussle, "a known gang member" Kerry was in violation of the terms of his parole.
Across the nation and the world, well-respected artists and leaders, including former President Barack Obama, have offered condolences to Nipsey's family and loved ones and have lauded his contributions to art and to the culture of Los Angeles. According to Obama, "He set an example for young people to follow and is a legacy worth celebration." Nipsey was renowned for his music, which chronicled the violence that he grew up with as a child and teenager in an area plagued by poverty and structural racism. He was honest about the systems he participated in to survive and used his success to cultivate a different set opportunities than the ones that were available to him for the young people growing up in his neighborhood. That he was killed helping a friend who grew up in similar circumstances is a testament to the strength of his commitment to community. The arrest of Kerry Lathan, days after he was the victim of an extraordinary act of violence, has made a mockery of that commitment - sending a clear message that in the eyes of LA authorities, Nipsey was nothing more than a "gang member."
The cruelty of the logic behind a decision like this one is astounding. Kerry is still recovering from grievous injuries, and was ready to begin his life outside of prison when the unthinkable happened. Parole terms like this one in a state that has one of the highest prison populations in the nation, reflect a commitment not to accountability or rehabilitation, but to the incarceration of Black people whose every movement and relationship is surveilled and then criminalized. This is not what justice looks like. Kerry and Nipsey's friendship represented a bond of care and a commitment to one another's survival We cannot allow LA authorities to use that care as the very justification for Kerry's reimprisonment. Take action now. Demand that Governor Newsom and the Division of Adult Parole Operations not revoke Kerry Lathan's parole, and that he release him immediately.