To:

DA James Stewart - Caddo Parish, Louisiana
On Death Row For A Murder That Wasn't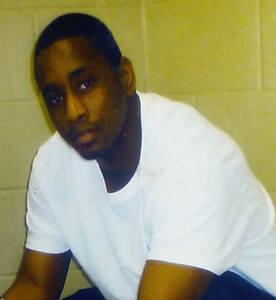 A death sentence was imposed upon an innocent man.
There is more than ample, solid proof that Rodricus Crawford's baby boy died of natural causes. Sepsis caused by pneumonia.
This is one of the weakest death penalty cases in the nation!
DA Stewart , we implore you to look at the concrete evidence and facts before you.
Mr Crawford did not kill his son.
You have sworn to justice...it is your duty to exonerate this young man!
Why is this important?
So much has been taken away from this young man and his family. The horrible tragedy of losing a child can only be understood by a parent / family member who has walked in those shoes. Mr Crawford is himself a victim ,twice!
Once in the death of his child who he adored, and the second, a victim of a seemingly corrupt and biased system at the time of his son's death. Evidence presented in Rodricus Crawford's case, which led to his conviction, was not scientifically proven, was inaccurate and flawed. Rodricus Crawford was unjustly and wrongfully convicted for a "crime" which never existed. He and his family are grief stricken by the loss of his son and now suffer in silence. He has lost a huge part of his life of which he will never get back. It is time for justice, it is time to bring Rodricus home to his family.

We want - through the media - to draw public attention to the fact that unless the Louisiana Supreme Court intervenes there is danger that an innocent man will be executed where no crime occurred: As the expert evidence filed before the Court, the prosecution's experts got it terribly wrong when they minimized the possibility that Roderius died of pneumonia and advanced a theory - not supported by any forensic evidence - that he was smothered to death.We want the public to understand how Rodricus was convicted through extraneous factors that had nothing to do with the evidence.