To:

City of Oakland, The Port of Oakland, Oakland City Council, Mayor Libby Schaaf, CIM Group - Managing Director, Development - Bradley Aaronson
Replace Racist Jack London Sq in Oakland with Barbara Lee Sq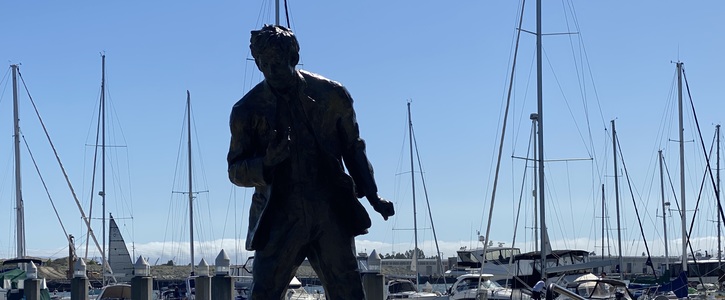 Change the name of Jack London Square to Barbara Lee Square. Remove statue of Jack London and all memorial landmarks. Replace with statue of Barbara Lee and memorialize her work in Oakland while she is here and able to see how much we appreciate her.
Why is this important?
Jack London was a known racist who "wrote of exterminating Chinese, the genocide of "lesser breeds," and the supremacy of the white race." (Janelle Bitker - East Bay Express, 2017). Cities all over the country are removing the statues and honors for people whose work contributed to the injustices that we have been living with and fighting against. The City of Oakland claims to be progressive city that welcomes diversity, equity, and justice. This cannot be true while it continues to honor racists who wrote essays like "The Salt of the Earth," in which London establishes that "the salt of the Earth" are English-speaking Anglo-Saxons, "a race of mastery and achievement." He goes on to say that white people murdering those of other races is purely natural selection — non-whites are destroyed once they come into contact" with superior civilization," he wrote. In the face of population growth, he advocated for genocide of "the lesser breeds." (Janelle Bitker - East Bay Express, 2017).
The City of Oakland must ensure that it is always on the right side of history in working to dismantle racism and white supremacy in every facet of our community. Demonstrate the will to change.