To:

Chief Executive Officer Niraj Shah and Wayfair's Leadership Team
Stand with Wayfair Workers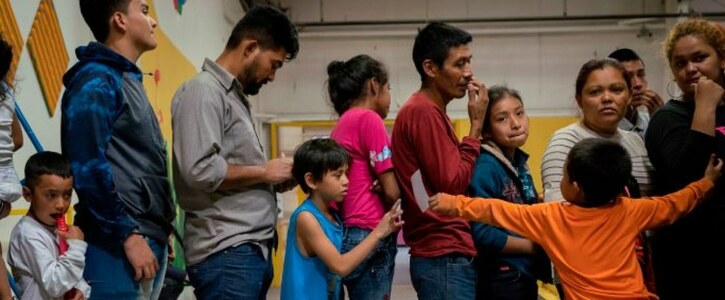 Stop profiting off the detention camp for migrant children at the border.
Why is this important?
When Wayfair employees found out that their company was selling $200,000 worth of furniture to Trump's detention camps for migrant children at the Mexican border, they were horrified. With media reports of at-least six children who have died in ICE custody within the last year, as well as the bone-chilling accounts of the conditions that those children have been forced to endure, it has become increasingly clear how important it is to call these facilities what they are to galvanize the action we need to shut them down: concentration camps. Determined to stand up for what is right, Wayfair workers crafted a letter to the company's leadership asking them to not to fulfill the order and to make a commitment not to support or profit from "the detention and mistreatment of thousands of migrants seeking asylum in our country." Wayfair's response? A letter that states that it intends to continue selling to "any customer who is acting within the laws of the countries within which we operate."
The hard pill to swallow over the course of the last two years has been that just because President Trump mandates an action does not mean that it is in accordance with the laws of this country. Over the course of his presidency, Trump has made it crystal clear what his intentions for migrants crossing the border are. He knows that the terror, suffering and premature death that he has inflicted on the migrant community, many of whom are Black and from majority Black countries, strengthens and empowers his base, who see migrants as less than human. In response to Wayfair leadership's lack of accountability, Wayfair employees have announced that they are planning a walk-out today. Any person who believes in common decency, dignity, and respect knows that we have a duty to support and stand with them.
Civil rights leader, Bayard Rustin, once said "We need in every community a group of angelic troublemakers...the only weapon we have is our bodies and we need to tuck them in places so the wheels don't turn." Turning our backs on migrant children means turning our backs on the fight for justice and freedom for everyone this administration has so brutally targeted. Our fathers, mothers, cousins, grandparents and neighbors. We cannot accept this. Show support for the Wayfair employees who are so courageously risking their livelihoods to take a stand for justice. Let Wayfair's leadership know that they have a duty to respond to the needs and wishes of the people who work for them every day. Sign now and demand that Wayfair stop profiting off of Trump's war on migrant children today!