To:

Jeff Bezos, CEO of Amazon & Tim Cook, CEO of Apple
Tell Amazon & Apple: Reject Racism and Say No to North Carolina's Racist Attacks on Voting Rights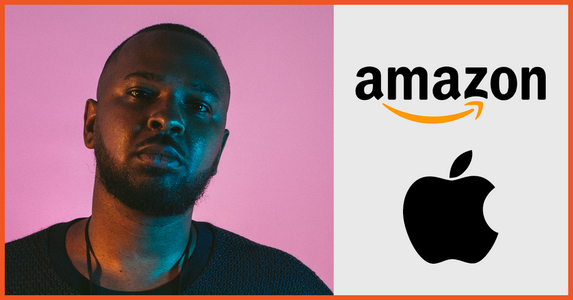 Until recently, my home state of North Carolina had a reputation as a forward-thinking, "beacon" of the South - a mantle we held for decades.
But for the last five years, politicians in the North Carolina General Assembly (NCGA) have been working to block eligible Black people from voting. Sound familiar? It should. In 2016, North Carolina made national news when a federal court struck down our racist voter ID law because it targeted Black people with "almost surgical precision."
Now, those same state legislators are back with a new racist voter ID state constitutional amendment that's effectively identical to that unconstitutional, bigoted law.
They think they can get away with it this time because the public is distracted, tired, and bored of talking about Black people being denied their franchise.
I say, like hell we are. As a Black North Carolinian and high school graduate from the Wake County Public School system, it has pained me to see my state head in this hateful direction. But this fight is only just beginning - and you can help.
Why is this important?
Apple says, "The best way the world works is everybody in. Nobody out." And Amazon says, "It's not only that diversity and inclusion are good for our business. It's more fundamental than that — it's simply right."
But if they're willing to move their headquarters to a state that makes a habit of discriminating against eligible Black voters, it's clearly just a talking point.
THE NCGA'S VOTER ID OBSESSION IS RACIST. Prior to 2013, North Carolina had been an example of expanding the freedom to vote. Black folks were gaining political power and increased in participation in successive election after elections. But then in 2013 as part of the "monster voter suppression law" passed by the NCGA, voter ID was required, which Black voters were least likely to have – and that's what they're trying to make part of the constitution now.
That 2013 law also eliminated the first seven days of early voting - the exact period that it was used most by Black voters. It cut Sunday voting, a "souls to the polls" tradition used by Black churches to get folks to vote. It eliminated out-of-precinct voting, a rule that allowed working Black voters who couldn't get to their home precinct to at least vote in the same county. In 2014, the NC GOP even moved polling locations further away from Black neighborhoods!
Making it harder for Black people to vote wasn't an accident, it was intentional.
IT'S UNCONSTITUTIONAL. When a U.S. federal court struck down the voter ID law in 2016, it said: "If discriminatorily motivated, such laws are just as abhorrent, and just as unconstitutional, as laws that expressly discriminate on the basis of race...the General Assembly unconstitutionally enacted the photo ID requirement with racially discriminatory intent."
IT'S BAD BUSINESS. Apple and Amazon both articulate a belief that having a diverse set of perspectives on the team ultimately benefits their company's ability to do business. If they are hoping to attract Black workers at their new HQs, they should pick a state that thinks their Black workforce deserves the right to vote. Millennials and Gen Z workers care about what their employers stand for and want to live in states that reflect the diversity and inclusion they value.
THE BOTTOM LINE
I want North Carolina to be a home for both of these wonderful companies, and in addition to taking this step, there are many ways both Amazon and Apple can show true commitment to our communities.* One way Amazon and Apple can demonstrate a real commitment to espoused values of diversity is by making it clear that they won't move their headquarters to a state that is rapidly sliding backward on racial oppression and voting rights. In 2018, we need to demand that major companies stay on the right side of the law - and the right side of history.
ABOUT WILLIAM MATTHEWS
William Matthews was raised in Raleigh, NC. William is known around the world as a singer - songwriter and popular recording artist. William's passion is artistry and advocacy. He seamlessly blends music, cinematography and political messaging around themes like racism and climate change which have been highlighted by CNN & Yahoo. In his music, documentaries and podcast work on The Liturgists, William has interviewed prominent religious and thought leaders, songwriters, scientists and global political figures. You can check out his body of work at WilliamMatthewsMusic.com or follow him on Twitter at @WilliamMatt22.
SOURCES
https://www.ca4.uscourts.gov/Opinions/Published/161468.P.pdf
https://www.nytimes.com/2017/05/15/us/politics/voter-id-laws-supreme-court-north-carolina.html
https://www.apple.com/diversity/
https://www.geekwire.com/2016/jeff-bezos-email-reaffirms-amazons-commitment-tolerance-diversity-trump-win/
https://www.fastcompany.com/3046358/millennials-have-a-different-definition-of-diversity-and-inclusion
*https://medium.com/@acrecampaigns/amazons-racial-inequality-prime-fe6ba15fe2d5