To:

California Democratic Party, Democratic candidates and elected officials
Tell Democrats to Return Money From Donor at Center of Scandal Involving the Death of Black Men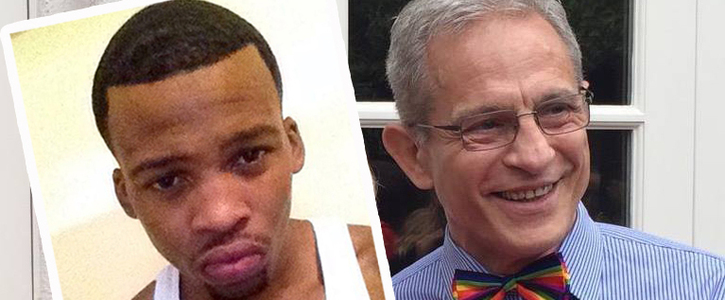 Demand that Democrats return contributions from Ed Buck to the Justice 4 Gemmel + All of Ed Buck's Victim's Fund and NOT to organizations that do nothing to help the population of young Black gay men victimized by Buck.
Why is this important?
26-year-old Gemmel Moore died July 27, 2017, of a crystal meth overdose in the West Hollywood home of prominent Democratic donor Ed Buck. Just 18 months later on January 7, 2019, 55-year-old Timothy Dean died in the home of Ed Buck of an apparent overdose.

Moore was a Black gay male who worked as an escort. His death, was immediately classified as an accidental methamphetamine overdose by the coroner, but now the Sheriff's Department's homicide bureau is taking a closer look after his personal journal was published. In addition, numerous young Black gay men have stepped forward making allegations against Buck recounting similar stories about a man who they say has a Tuskegee Experiment like fetish which includes shooting drugs into young Black men that he picks up off the street or via dating hookup websites.
In his journal, Gemmel Moore wrote, "I honestly don't know what to do. I've become addicted to drugs and the worst one at that," a December entry reads. "Ed Buck is the one to thank. He gave me my first injection of crystal meth it was very painful, but after all the troubles, I became addicted to the pain and fetish/fantasy."
"My life is at an alltime [sic] high right now & I mean that from all ways. I ended up back at Buck [sic] house again and got munipulated [sic] into slamming again. I even went to the point where I was forced to doing 4 within a 2day [sic] period. This man is crazy and its [sic] sad. Will I ever get help?"
His last entry, dated Dec. 3, 2016, reads: "If it didn't hurt so bad, I'd kill myself, but I'll let Ed Buck do it for now.
The official cause of death for Timothy Dean is still pending.
Buck has given hundreds of thousands of dollars of Democratic causes and candidates over the years. His Facebook page boasted dozens of photos of him with everyone from presidential candidate Hillary Clinton to Governor Jerry Brown, ex-California Democratic Party chairman Eric Bauman and even Los Angeles Mayor Eric Garcetti.
In online ads soliciting young Black gay men, Buck has referred to them as being a "6-foot" n-word. On his Facebook page, he joked with friends using the n-word.
Most of Los Angeles' Democratic and LGBT community–which are often one in same–has had nothing to say publicly about Moore's death. Politicians who have received thousands of dollars from Buck over the years have been curiously silent. Democrats are often the first to call on Republicans to return money at the slightest hint of impropriety — there seems to be a double standard when a Democratic donor is involved in the wrongdoing.
It's troubling to see that so many Los Angeles-area Democrats who have taken donations from a man who has allegedly stalked and preyed on the most vulnerable of society have nothing at all to say. Just the fact that the allegations have been made and reported on in the news that these politicians are most influenced by should — and normally would — be enough for Democrats to return their donations and issue statements distancing themselves from the accused. But for the most part, nothing. Is it because Ed Buck is white? Is it because he is white and gay? Is it because he often maxes out on contributing to their campaigns? Is it because the accusers are black gay men? Is it because the accusers are black?
There can be no conflict of interest in the quest for justice for Gemmel Moore, Timothy Dean and all of Ed Buck's victims. The lives of all of Ed Buck's victims should matter more than a political contribution.