To:

Walmart CEO Doug McMillon
Walmart: Hourly Workers Need Paid Family Leave Too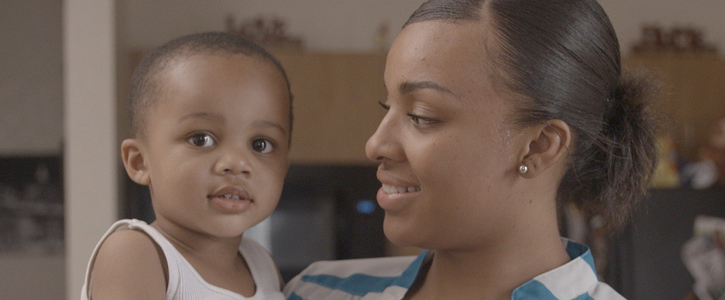 I want Walmart to provide quality paid family leave time for all Walmart employees. Employees from Walmart Headquarters get 12 weeks of paid family leave while hourly employees get little to none.
Why is this important?
When I was pregnant in 2014 I was back at Walmart a week after I had my son. My mom called me one night to let me know that my son turned blue and they had to admit him into the hospital right away. I had to fight with my managers to go be with my son without discipline and afterwards I was denied time off when he needed me.
That's because despite having worked at Walmart for three years, the company didn't even provide me with a single day of paid leave after the birth of my child.
At two weeks old, Zyon had to enter the Neonatal Intensive Care Unit. For four months I had to leave his side so I could go to my shift at Walmart, after which I would go straight back to the hospital. Each time It was incredibly hard to leave him. I ended up having to quit my job at Walmart because of the time I needed to spend with Zyon at the NICU.
The infant mortality rate among African American infants is 2.4 times that of white infants. Paid family leave reduces infant mortality. As the largest employer of African Americans in the country, paid family leave would have a tremendous impact of the lives of African Americans across the country.
Walmart defines company culture as its values in action and says that it is "guided by good." But Walmart's corporate policies for working moms and dads don't reflect those values and leaves members of the Walmart retail family flailing in the storm. Public pressure is the only way to force CEO Doug McMillon and other Walmart decision makers at Walmart to improve the policies and working conditions that impact people like me. Bad publicity means less money in its pockets, which is the only thing we know the company cares about. If you sign my petition, you can send a strong message that you're with us in our fight.
I had to leave my newborn baby far too soon after he was born to return to my job at Walmart because of the company's terrible paid family leave policies. I am not the only one. Hourly associates like me get little to no paid leave to take care of ourselves and our families. That's why my co-workers at I are challenging Walmart to publicly commit that all hourly workers at Walmart get 12 weeks paid family Leave just like executives get.
Will you join me and add your name to my petition telling Walmart CEO Doug McMillon to publicly commit to provide all employees with access to quality family leave?