To:

U.S. Congress members in the 32 states that still allow officers to have sex with detainees.
Abolish laws that allow Police officers to have sex with detainees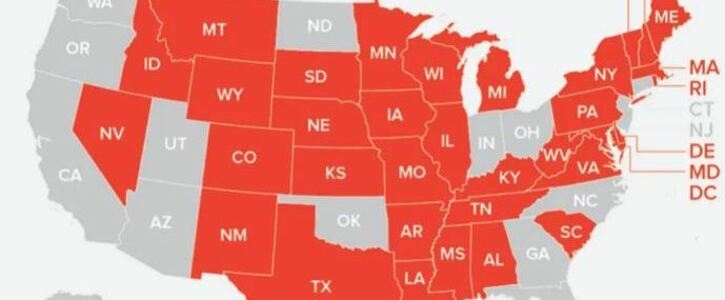 Abolish ALL laws that allow Police officers to have sex with detainees.
Kay Ivey, Asa Hutchinson, Jared Polis, John C Carney Jr, Brad Little, J.B. Pritzker, Eric Holcomb, Kim Reynolds, Laura Kelly, Andy Beshear, John Bel Edwards, Janet Mills, Tim Walz, Tate Reeves, Mike Parson, Steve Bullock, Pete Ricketts, Mark Gordon, Tony Evers, Jim Justice, Ralph Northam, Phil Scott, Greg Abbott, Bill Lee, Kristi L. Noem, Henry McMaster, Gina Raimondo, Tom Wolf, Michelle Lujan Grisham, Chris Sununu, Steve Sisolak
Why is this important?
Anna Chambers is an 18 year old girl who was smoking weed in a car in Brooklyn last year with two of her guy friends. The officers smelled the weed, arrested only Anna, and let the two boys go. They then took her in the back of the police van, handcuffed, and took turns raping her. The officers in court said they were "seduced" and the act was "consensual", an excuse that (horrifyingly) often works because this law is in place, and because the judiciary system places way too much trust in law enforcement officers.
In 32 states, police officers have the legal right to engage in sexual acts with people in custody. Rape is technically still illegal, but the power dynamic that is present in the case of police officer and prisoner/detainee makes consensual sex impossible. Especially when the justice system is predisposed to giving police officers extreme and unethical amounts of immunity when it comes to committing acts such as murder and rape.
If a 17 year old classmate cannot legally have sex with their 18 year old classmate because of the questionability of the validity of that 17 year old's consent, WHY can police officers have sex with prisoners?
This is not a one-off event! This Law needs to change.
"In the six-year period from 2009 to 2014, about 550 police officers had lost their badges for rape, sodomy and other types of sexual assault; and a further 440 for possession of child pornography and other sex crimes; or sexual misconduct such as propositioning citizens, sexting juveniles, or having consensual but prohibited sex while on duty.
That number was "unquestionably an undercount because it represents only those officers whose licenses to work in law enforcement were revoked", wrote the AP. 'Not all states take such action'."