To:

Los Angeles City Attorney Mike Feuer
Demand Los Angeles City Attorney Mike Feuer Drop All Charges Against Dr. Melina Abdullah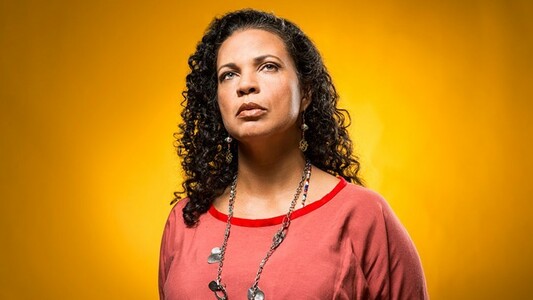 We demand that Los Angeles City Attorney Mike Feuer end the criminalization of Black protest and immediately drop all charges against Dr. Melina Abdullah—professor, mother, organizer, and founding member of Black Lives Matter.
Sign the petition and keep demanding that Mike Feuer drop the charges.
Phone: (213) 978-8100 and (213) 978-8359
Email: [email protected]
Twitter: @CityAttorneyLA
Why is this important?
Mike Feuer, end the criminalization of Black protest. Dr. Melina Abdullah, a professor and mother of three school-aged children, has been dedicated to community organizing for decades. She has been active as a community educator, involved parent, and a "Spirit Mama" to dozens of "children." Her commitment has been deep and far-reaching, including fights for ethnic studies, public education, and fair land use. When the community rose up against police brutality in 2013, Melina was among the original group of organizers that formed Black Lives Matter. She has become a globally-recognized voice against police violence and a fixture in the contemporary Black freedom movement.

The prosecution you are leading against Dr. Melina Abdullah is malicious and discriminatory. As Los Angeles City Attorney, you are targeting and singling out Melina Abdullah in an attempt to silence Black protest. As you well know, Melina is the third Black activist to be prosecuted for her outspokenness at Los Angeles Police Commission meetings. White and non-Black allies who engage in similar actions have not been prosecuted (even following their arrests). As we celebrate Dr. Martin Luther King, Jr. with a national holiday, we know that Melina is actually walking in King's footsteps and many other courageous Civil Rights leaders. Dr. King was arrested forty times, a historical fact that you, Mike Feuer, have chosen to whitewash in order to justify the prosecution of Black protestors. It is hypocritical for you to, on the one hand, pay ceremonial honor to Dr. King and his human rights legacy while actively punishing contemporary Black organizers and activists like Melina. Your decision to prosecute Black protestors also fits into a much larger picture in which the federal government is attempting to criminalize Black people and even labels them as "terrorists" and "extremists" for daring to struggle against police brutality, abuse, and killings.

As LA City prosecutor, you have put forward a flawed assertion that freedom struggle must always be polite and follow the rules of the very institutions that are engaging in the abuse. Many of the charges you have lodged against Melina relate to so-called "disruptions" of public meetings. These non-violent actions might include speaking off-topic or beyond the allotted time, holding signs, or refusing to take a seat or exit a room. Such engagements are a hallmark of democracy and protected by the First Amendment. Moreover, it is only through such protest that substantial changes have been won, including the right to vote, Civil Rights, workers' rights, women's rights, and union rights. When police kill Black people every 28 hours, Black people cannot be muzzled.

You have charged Melina Abdullah with eight bogus counts in a "catch all" approach, and you are banking on the jury's reluctance to dismiss all the counts, even if you fail to prove them beyond a reasonable doubt. We know that convictions could bring jail time. However, more likely, if Melina is found guilty, we know that the terms of probation would likely include a silencing of her voice in public meetings. Your prosecution of Melina Abdullah is about much more than quieting her individual voice. Its intent is to have a "chilling effect" on Black protest more broadly.

Mike Feuer, your record of targeting and singling out Black protestors is shameful. In doing so, you actively criminalize Black protest, which represents a threat to the very victories gained through the Civil Rights Movement and other freedom struggles. For these reasons, among others, we demand that you immediately drop all charges against Dr. Melina Abdullah.
How it will be delivered
Deliver certified hard copies and/or stage a press conference.