To:

Governor Andrew Cuomo
Demand NY Governor Cuomo End Systemic Racism in School Funding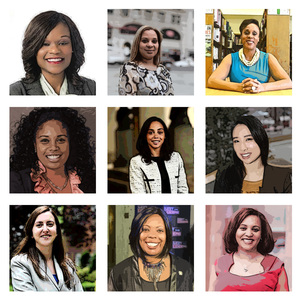 As women of color members of the New York State Legislature we are asking you to join with us in demanding an end to the terrible racial injustice in the funding of our public schools.
It has been ten years since a New York court ruled in favor of a lawsuit lead by parents that the state of New York must pay $5.5 billion in funding owed to public schools. Ten years later, well over a million students are attending schools still owed over $4.3 billion in funding.
Why is this important?
We've seen atrocious cases of Islamophobia, racism, sexism, and xenophobia and the attempt to normalize these behaviors. This can be traumatic to communities of color, women, religious groups, and immigrant communities. The vulnerability of our children has been heightened by the looming threat of what a Trump presidency might mean for them, their families, and their futures.
We are prepared for battle on the federal level, but we still face a significant debt owed to our children in New York State.
For over a decade, our schools have been waiting for New York State to honor its obligation to comply with an order from its highest court, the Court of Appeals, to fully fund the Campaign for Fiscal Equity (CFE). The ruling established that New York State was underfunding its schools, especially in black, Latino and low-income communities.
With Trump threatening to strip resources from our students, Governor Cuomo needs to finally comply with the court's decision and fully phase in the remaining $4.3 billion owed to our public schools.
From cutting taxes on millionaires to attempting to privatize education, the parallels between Trump's agenda and some of Governor Cuomo's policies are obvious. It is time that the Governor stands up for the children of New York and fully rejects Trump's agenda against our most vulnerable communities. To do so he must fulfill
his responsibility to finally deliver the "sound, basic education" required by the State constitution by providing the $4.3 billion needed for classroom resources, art and music, guidance counselors, social workers, student supports and more.
Help us in demanding that Governor Cuomo fulfill his promise to stand up for all communities. Demand that he take the necessary steps to provide the resources to ensure safe and supportive schools for all students by fully funding the Campaign for Fiscal Equity.
Assemblymember Rodneyse Bichotte, AD 42, Brooklyn.
Assemblymember Maritza Davila, AD 53 Brooklyn
Assemblymember Alicia Hyndman, AD 29 Queens
Assemblymember Kimberly Jean-Pierre, AD 11 Long Island
Assemblymember Latoya Joyner, AD 77 Bronx
Assemblymember Yuh-Line Niou, AD 65 Manhattan
Assemblymember Nily Rozic, AD 25 Queens
Assemblymember Latrice Walker, AD 55 Brooklyn
Senator Marisol Alcantara, SD 31 Manhattan
Assemblymember Diana Richardson, AD 43, Brooklyn
Assemblymember Carmen De La Rosa, AD 72, Manhattan
Assemblymember Inez Dickens, AD 70, Manhattan
Assemblymember Earlene Hooper, AD 18, Long Island
Assemblymember Pamela Harris, AD 46 Brooklyn