To:

Walmart CEO Doug McMillon
Walmart fired me for being pregnant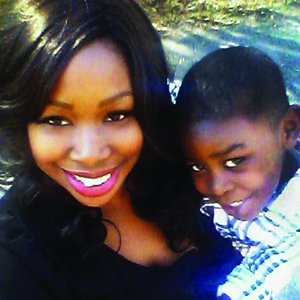 Treat pregnant Walmart workers with the respect they deserve.
Why is this important?
My name is Arleja Stephens, and I stand with the thousands of other pregnant workers who have been unfairly fired, discriminated against, or mistreated by Walmart— one of the largest employers of African-American and Latino women in the United States.
I worked at a Washington, DC, Walmart as a customer service manager in order to support myself and my growing family. Enduring a high-risk pregnancy, I required some time to take care of the medical needs and stress that came along with it. Rather than supporting me, Walmart decided to fire me for my absences— even after I presented credible doctor's notes. Walmart said it did not matter.
Make no mistake: Walmart's decision to fire me goes directly against the new policy for pregnant workers that Walmart claims to have put in place. Walmart may have even violated Washington, DC's law protecting the sick time of pregnant women.
My experience is not an isolated incident; I am not alone. Women across the country reported that Walmart does not allow time off for doctor appointments, that they are not given light work as an accommodation, and that they are scared they will lose their jobs if they speak up or ask for help.
In 2014, after Walmart workers and labor rights groups advocated for pregnant Walmart workers nationally with the "Respect the Bump" campaign, the retailer announced a pregnancy policy that would be more accommodating to pregnant workers.
Sadly, two years have passed and many pregnant workers are still being mistreated. Why is this continuing to happen when Walmart claims to have policies to protect pregnant workers?
Walmart is the largest employer of African Americans in the country. Young, black, working mothers, like me, deserve better. We should not be forced to choose between a healthy pregnancy and the ability to provide for their families.
Sign our petition to say pregnant Walmart workers should be treated with RESPECT.