To:

LAPD Chief of Police Michel Moore
Fire LAPD Officers Ryan Lee and Martin Robles for the Murder of #GrecharioMack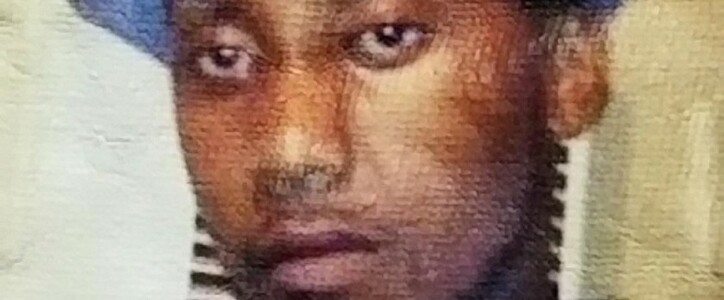 We demand that LAPD Chief Moore immediately fire Officers Ryan Lee and Martin Robles for the murder of #GrecharioMack on April 10, 2018.
Why is this important?
Grechario Mack was 30 years-old and suffering a mental health condition. He was allegedly talking to himself and holding a standard kitchen knife, inside a crowded Crenshaw-Baldwin Hills Mall (Los Angeles "Black mall"). Witnesses affirm that he was not attacking or threatening anyone. It is unclear who called the police. Upon arrival, LAPD officers reportedly bounded up the escalators "with every gun blazing" to the second floor where Mack was standing. Two officers, Ryan Lee and Martin Robles, began firing upon Grechario. They didn't even bother to clear the mall. Videos, photos, and reports from the scene include strewn baby bottles and strollers; store windows were shot out, as was the glass railing that secured the second floor of the mall. It is a wonder that mall patrons were not shot in the process. Then-Chief Charlie Beck acknowledged that the officers should have used "less-lethal" force. Grechario fell to the ground but survived the first shots. As he laid there, officers fired additional rounds into his body, killing him. In a rare ruling on March 19, 2019, the murder of Grechario Mack was found "out of policy" by the Los Angeles Police Commission, the civilian oversight body. However, the current Chief of Police, Michel Moore, has indicated that he will not fire or discipline the officers. Since the ruling, community organizations, including Black Lives Matter-Los Angeles, have met with the Chief, sent letters, and launched a call campaign demanding that he fire the officers. Grechario's family has attended Police Commission meetings and spoken directly to the Chief. There have been marches, banner drops, and news stories. Moore has been unresponsive.
We know that Grechario was viewed as a threat, not as a man suffering an illness, because he was Black. We also know that the mall patrons' lives were endangered because they were predominantly Black. Police who murder our people must be held accountable. It's the only way that these killings will ever stop. Sign the petition and tell Chief Moore that Black lives are not expendable. #BlackLivesMatter
Grechario was a loving father of two daughters.