To:

Pennsylvania Board of Pardons
Free Sylvia Boykin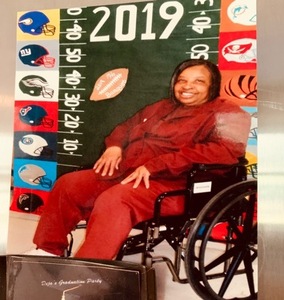 Why is this important?
On April 1, 1994, a Philadelphia court sentenced Sylvia Boykin to life in prison without the possibility of parole (otherwise known as "death by incarceration"). Together with two male codefendants, Sylvia was charged and subsequently convicted of first-degree murder following a shoot-out over a drug transaction. Although accounts of the crime vary, prosecution and defense witnesses all agree that Sylvia was unarmed and did not shoot the victim in the case, Bernetta Pope. At the time of the trial and in the decades that followed, each of her codefendants stated that Sylvia was not the shooter and did not participate in or conspire to commit a murder. In fact, Sylvia was in her mid-thirties and raising three young daughters on her own. She had no significant criminal record to speak of. Under other circumstances, police and prosecutors might have treated her as a witness rather than a participant in this crime. Instead, homicide detectives and prosecutors became frustrated with her initial refusals to name the shooters--something that she was unable to do out of concern for the safety of herself and her daughters. In retaliation, they filed the very same charges against her--first-degree murder, conspiracy, and robbery--as they had against her co-defendants!
Today, Sylvia is 62 years old and has served nearly three decades of an unjust life sentence (https://freesylviaboykin.com/). Her conviction for a murder she had no part in is the result of police coercion of witnesses, prosecutorial misconduct, and ineffective assistance of counsel. Though the presumed shooter in the case has since been released from prison, Sylvia remains incarcerated and has exhausted her appeals. Her only avenue for release is through a sentence commutation by the Pennsylvania Board of Pardons.
Sylvia has had a number of serious health issues over the last several years and is at considerably high risk of suffering significant medical harm or death if she contracts COVID-19. Please join us as we urge the Pennsylvania Pardons Board to grant her commutation request. As a mother of three and grandmother of seven, Sylvia is anxious to return home to her family and to participate in raising and supporting her grandchildren. She has much to contribute and is looking forward to giving back to society by mentoring young women who struggle with substance abuse and addiction. She has used her time in prison to pursue virtually every rehabilitative program made available to her and to hone her skills in conflict resolution, stress management, character development, violence prevention, and allyship. In addition, Sylvia is an active member of her church through weekly services, Bible study, and prayer. She has completed courses in computing, personal finance, CPR/First Aid, and entrepreneurship. Sylvia is most proud of her role as a Certified Mental Health Peer Specialist at SCI Muncy; through this position, she has provided counseling and support to hundreds of incarcerated women.
The Philadelphia Justice Project for Women & Girls, a research and advocacy organization headed by Dr. Jill McCorkel of Villanova University, has endorsed Sylvia's commutation application. In her letter of support, Dr. McCorkel's states, "Sylvia received a life without parole sentence because she was incapable of cooperating with police and prosecutors and unable to afford adequate legal representation. Her sentence is a profound miscarriage of justice and reflects a system that all too often preys on society's most vulnerable." In addition, Sylvia has letters of support from family and friends who speak to her upstanding character, her commitment to rehabilitation, as well as pledge to support her in the reentry process. Please sign this petition in support of Sylvia's commutation petition and urge the Pennsylvania Board of Pardons to free her from prison.