To:

Al Dirschberger, Commissioner, Erie County Department of Social Services
Free The Children of Kiarre Harris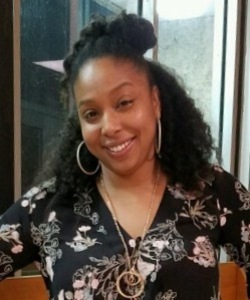 Urge Commissioner Dirschberger to demand that his agency, Child Protective Services, return the two children of Kiarre Harris back into the custody of their mother and drop the Family Court action against the mother.
Why is this important?
In November of 2016, Kiarre Harris, an African-American single mother, chose to homeschool her children and remove them from a failing school in Buffalo, New York. Ms. Harris properly withdrew her children from the public school and fully complied with NYS regulations regarding homeschooling. The Buffalo Public Schools District notified Child Protective Services that the children were not attending school. Without the knowledge or notice to Ms. Harris, Child Protective Services secured a removal order from a Family Court Judge---based on educational neglect. When police first notified Ms. Harris of the removal order (which they did not provide a copy of), Ms. Harris refused to turn her children over to the police. She was arrested for obstruction.
Two days later, on January 18, 2017 the children of Ms. Harris were taken away from her and placed into foster care. An ongoing Family Court has now been triggered and Ms. Harris has been granted only limited supervised visitation of her two children.
This entire incident began with Ms. Harris' decision to homeschool her children and the Buffalo School District calling Child Protective Services with baseless allegations of educational neglect. Jailing a mother who has complied with the law; taking her children away, and subjecting the family to ongoing legal proceedings can not be allowed to happen. This sends a chilling message to parents who choose to fight for the betterment of their children's education. We need to make it clear: the policies and practices of the Erie County unit of Child Protective Services are racially discriminatory and adversely impact parents of poor and minority children. Kiarre Harris should be admired for doing all in her power to make sure her children have the best education possible.
#KiarraHarris #HandsOffHarrisChildren
How it will be delivered
The petition will be hand delivered.