To:

Presidential Candidate or Mayor of NYC Bill de Blasio
Layleen Polanco: Enough is Enough Close Rikers NOW, No New Jails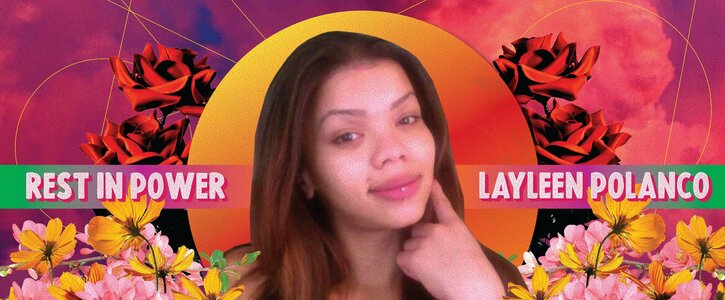 On Friday, June 7th, 2019 Layleen Polanco Xtravaganza, an Afro-Latina trans woman, was found dead on Rikers Island.
She should not have been on Rikers Island; she should have been home with her family. Layleen died in solitary confinement with a $500 bail that should never have been set and could have been paid. Not only is her death unacceptable, but so was her confinement itself, and the confinement of thousands more like her.
We cannot let another Black or Afro-Latina trans woman die a violent death in our community or at the hands of the state. Jails kill, and they do not make us safer. Enough is enough.
Layleen's story has been hidden and distorted. We join the family's call for the immediate release of her autopsy report. For us, honoring Layleen's life means ending transphobia and racism in our communities while fighting to Close Rikers with No New Jails. Mayor Bill de Blasio is currently backing an 11-billion-dollar plan to keep Rikers open until 2026, when another mayor can keep the notorious penal colony open indefinitely. To make it worse, de Blasio wants to build four more New York City jails, jails that will only spread violence against trans women. The Mayor's plan calls for spending billions to incarcerate our futures, instead of investing money into creating healthy, thriving, safe, and accountable communities.
This is unacceptable. We call on all New Yorkers and anyone with a heart and a mind for justice to call Mayor de Blasio and demand that he Close Rikers Now with No New Jails. Even people who support the mayor's plan to build new jails admit that recent reforms could lower the number of people held in jails statewide by 40%. Two out of every three people in NYC jails are held pre-trial, which means that they could be free now, if we either paid their bail or demanded remand review hearings to release all our people caged pretrial. Another 12% of the people caged in city jails are serving short city sentences and would not be there if judges exercised their judicial discretion and refused to sentence people to jail time for misdemeanors while we work to end broken windows policing and decriminalize sex work and drug possession.
We want $11 billion for Afro-Latina trans women like Layleen, not for jails. For example, LGBTQ youth, who are disproportionately affected by homelessness, sexual assault, violence, and trauma, comprise nearly 40% of the city's homeless youth population. We could end homelessness for 1,600 LGBT youth for under $50 million, or .4% of the proposed jail construction budget. We could repair public housing; create high-quality schools with small classroom sizes; offer free mental health and harm reduction facilities; and train people from oppressed communities to provide support, healing, and transformative justice services in their own neighborhoods across the city.
We can radically transform New York City with $11 billion for the communities that have been targeted by policing and incarceration for generations. We do it by closing Rikers, not building a single new cage, and committing our city's resources to communities. This is how we honor Layleen, by creating a world that would have been worthy of her.
If you believe and are committed to this vision, please follow, Melania Cubilette (https://www.facebook.com/melanie.brown.33633344) Layleen's sister, to keep up to date and donate to the needs of Layleen's family. No New Jails NYC, comprised of all volunteers, has launched a Trans Women Commissary Fund, to support 8 - 10 trans women on Rikers, please click, http://bit.ly/Commissary4TransWomen to donate. Then, when you are ready, join our fight and let de Blasio know you want $11 billion for Black trans women, not for jails!
Why is this important?
Dear Mayor Bill de Blasio,
Layleen Polanco Xtravaganza, an Afro-Latina trans woman, died in solitary confinement. This PRIDE month I am saying enough.
Layleen should not have been arrested by the NYPD. Even before her arrest as part of a predatory NYPD sting operation, she was struggling with homelessness. From there she was routed through every possible "progressive" criminal court and jail reform project: from a sex work "diversion" court to the Transgender Housing Unit in the Rose M. Singer Center on Rikers when a warrant was issued for her arrest after she missed a "supportive" service appointment. None of these "progressive" reforms that were designed to save her life worked. Layleen died in a cage on solitary after being criminalized for being trans, for being poor, and for engaging in sex work.
Jails kill people.

But now you are planning on keeping Rikers open until 2026, when the next mayor can keep the jails open indefinitely, after having spent $11 billion to build four new jails! We could close Rikers now without building a single new cage in NYC if we ended the unjust and dangerous practice of pretrial detention. Then, we could devote $11 billion to communities, not incarceration.
The time is now. We must Close Rikers with No New Jails.
Mayor De Blasio, we call on you to stop your jail plan and commit to closing Rikers with no new jails. I want $11 billion for Black trans women and all oppressed and criminalized communities, not for jails.
Art Credit: Vienna Rye (@vrye)