To:

LOYOLA MARYMOUNT UNIVERSITY
LMU, PRIORITIZE PEOPLE OVER PROFIT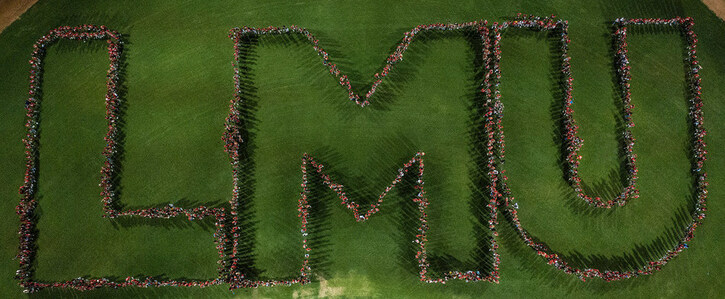 The world is in a state of change.
This unprecedented time has shed light on how we can improve, advocate, and reform our communities. It has become the responsibility of the people to gather together to tackle issues & restructure institutions perpetuating injustice & harming vulnerable people within our communities.
LMU HAS BECOME AN INSTITUTION ON THAT LIST.
As a university that promotes social justice, fairness, & equality, it is now in the hands of students to speak up. We demand accountability, transparency, & action regarding a number of issues affecting the LMU community & our greater society. As the term payment deadline approaches, our priority is to address LMU's insensitive & inadequate consideration for their student body's varying financial statuses. Students are no longer receiving the "LMU education" we invested in. Loyola Marymount University is responsible for ensuring that the price we pay reflects the quality of our education. We demand that the tuition be significantly lowered, & all lab & campus facility fees be waived. We demand that the university ends its indifference toward diverse financial student needs, & prioritize the well being of student futures over potential institutional profit. We encourage the entire executive board of LMU to adequately address the outcry of student needs through comprehensive, compassionate, & tangible action.
Why is this important?
Students are anxiously preparing to return to LMU, yet our academic, living, & social environments remain uncertain. LMU has firmly stated there will be no tuition adjustments for the upcoming academic year. As a result of LMU's indifference toward students' needs, we are forced to bear the financial burden of full-tuition amid an economic recession caused by a pandemic that inevitably restructures our educational experience.
Students have unacknowledged concerns about the value of LMU's '20-'21 academic year. Despite students having expressed discomfort, disappointment, & anxiety about our fall semester, the university has dismissed our voices & neglected to make any adjustments to the exploitative price.
Students & parents are left in a vulnerable position during this burdensome time. We are forced to choose between making a critical financial decision & staying on track with our degree and career paths.
This burden is not reflected within tuition as it does not account for the hindered access to resources. There will be drastic alterations & limitations to student resources such as the ARC, in-person office hours, library resources (librarians, study rooms, WiFi, laptop rentals), Disability Student Services, Student Health Services, Student Psychological Services, on-campus jobs, admission to events on campus, club meetings, affinity groups, greek life, recreational facilities, transportation services, equipment/tools/technology, living conditions, dining options, & more.
EVERYTHING IS CHANGING EXCEPT FOR THE PRICE TAG
Loyola Marymount University has a responsibility to its student body to ensure that the term balance is reflective of the quality of education we receive. Regardless of in-person, online, or hybrid style classes, the current global pandemic will inevitably restructure the living & learning environment.