To:

Mayor Kevin Faulconer
#OurVoiceOurChief: Demand transparency in the Police Chief search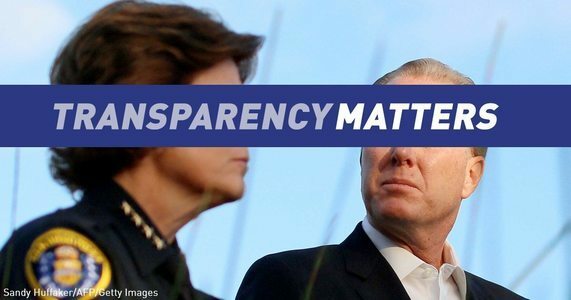 Mayor Faulconer has broken his promise to the people of San Diego.
Ignoring the pleas of hundreds of his constituents from across the city, most urgently from people of color who are disproportionately impacted by biased and inhumane policing, the Mayor is denying the public a real voice in the selection of San Diego's next Chief of Police.
The panel charged with narrowing down the applicant pool is composed of three staff from the Mayor's office and an unknown number of unidentified "local law enforcement experts." Community participation is relegated to panels with no power to engage in meaningful decision-making.
Tell Mayor Faulconer that secrecy and exclusion are unacceptable, and that community members and youth must be included in every aspect of the process of selecting our next Chief of Police.
Why is this important?
A fair, open and transparent selection process that is guided by the needs, concerns and experiences of a broad spectrum of residents – particularly youth and people of color – will ensure that the City of San Diego hires a police chief who is equally concerned with the dignity of all San Diegans as s/he is with upholding the law.
A 2016 SDSU study [link to study] on racial profiling determined that Black and Latino drivers were twice as likely to be stopped and searched by San Diego police officers, but less likely to have contraband than White drivers. SDPD is currently facing litigation [link to VOSD coverage] for illegally stopping a Black minor and obtaining his DNA without a warrant. These and other troubling issues of over-policing and unfairly biased policing will be among the challenges our next Chief of Police must address. Building the necessary public trust to meet these challenges starts with how impacted communities are engaged in the selection process.
Decades of secret back room deals and broken promises have served to erode public trust and confidence in our elected representatives. If Mayor Faulconer is truly committed to the vision and values of "one San Diego," he will ensure that members of impacted communities have a real voice and consequential role in this selection process. He will be transparent by identifying the selection panelists; he will be inclusive by adding community members and youth to the currently exclusive panel of mayoral staff and unidentified law enforcement experts; and he will be fair by allowing the community and youth to meet with the final three candidates before a final decision is made.
Mayor Faulconer, keep your promise: include the community in this important process.