To:

District Attorney Steve Mulroy, Juvenile Court Judge Tarik Sugarmon, Mayor Lee Harris, Governor Bill Lee, & the Tennessee Legislature
Stop Community Violence in Memphis: Listen to Youth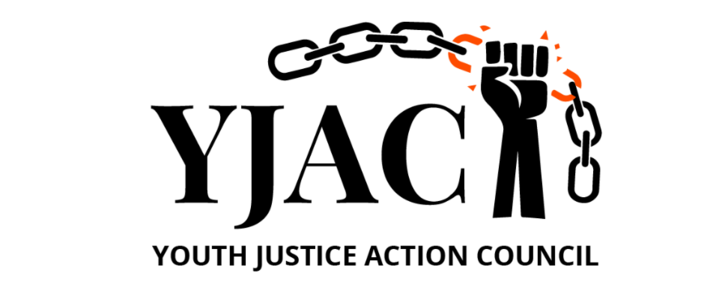 BREAK THE CHAINS CAMPAIGN DEMANDS
These demands were created by and with the insights of justice impacted and involved youth and have been compiled by the Youth Justice Action Council. The Youth Justice Action Council is a group of justice impacted and connected youth who believe in a new age of youth justice reform in Memphis - one that is informed and created with the insights of youth at the center.
1. WE WANT THE TENNESSEE LEGISLATURE TO PASS A LAW THAT PROHIBITS THE PRACTICE OF YOUTH BEING TRIED AS ADULTS.
2. WE WANT ALL PARENTS AND YOUTH WHO ENTER INTO THE JUVENILE JUSTICE SYSTEM TO BE MADE AWARE OF THEIR RIGHTS AND WHAT TO DO IF THEIR RIGHTS ARE BEING VIOLATED.
3. WE WANT ALL YOUTH TO BE TAUGHT IN SCHOOLS WHAT THEIR RIGHTS ARE WHEN INTERACTING WITH THE JUVENILE JUSTICE SYSTEM OR LAW ENFORCEMENT AND HOW TO REPORT IF THEIR RIGHTS ARE BEING VIOLATED.
4. WE WANT THE TENNESSEE LEGISLATURE TO PASS A LAW THAT STOPS ALL FINES AND FEES FOR YOUTH BEING DETAINED OR INCARCERATED IN TENNESSEE.
5. WE WANT COMMUNITY-BASED DETENTION ALTERNATIVE MODELS & BEST PRACTICES SUGGESTED BY THE JUVENILE DETENTION ALTERNATIVE INITIATIVE (AND ALREADY BEING IMPLEMENTED IN MAJOR CITIES SUCH AS NEW YORK CITY AND CHICAGO) TO REPLACE ALL JUVENILE DETENTION CENTERS AND YOUTH PRISONS IN TENNESSEE. [WE WILL RELEASE A "CONTINUUM OF CARE" FOR WHAT WE ENVISION REPLACING THESE FACILITIES]
6. WE WANT THE CREATION OF AN ALTERNATIVE NUMBER TO CALL INSTEAD OF THE POLICE THAT WILL BRING IN-PERSON SUPPORT TO DEESCALATE, MEDIATE & HELP GET TO THE ROOT CAUSES OF ISSUES IN OUR COMMUNITY.
7. WE WANT THE REMOVAL OF ALL OFFICERS IN SCHOOLS AND FOR ALL SCHOOLS TO HAVE MENTORS AND COUNSELORS WHO KNOW HOW TO DEESCALATE AND MEDIATE CONFLICT.
8. WE WANT ALL FUNDS CURRENTLY GOING TOWARD PUNITIVE MEASURES SUCH AS YOUTH JAILS AND PRISONS TO BE REINVESTED INTO COMMUNITY-BASED ALTERNATIVES AND MENTAL & EMOTIONAL HEALTH SUPPORT RESOURCES FOR YOUTH. [WE WILL RELEASE A "CONTINUUM OF CARE" FOR WHAT WE ENVISION REPLACING THESE FACILITIES]
9. WE WANT LAW ENFORCEMENT, THE JUVENILE COURT SYSTEM & FACILITIES HOLDING YOUTH TO STOP ABUSING YOUTH AND VIOLATING THEIR RIGHTS.
10. WE WANT JUSTICE-IMPACTED YOUTH INVITED TO ALL MEETINGS AND DISCUSSIONS AROUND SOLUTIONS TO ISSUES THAT DIRECTLY AFFECT YOUTH.
Why is this important?
In response to the recent tragedies in our community, the Youth Justice Action Council would like to first offer our sincere condolences to the victims, their families, and others in our community who have been impacted as they navigate this time of loss, grief, trauma, and uncertainty. Our YJAC family joins hands with Memphis & Shelby County, and offers support as we try to find peace and solutions in the coming days.
YJAC is committed to designing solutions that get to the root causes of violence in our community by centering the voices of those who are directly impacted - youth who have experienced the justice system firsthand. In light of the recent tragedies in our city, many elected officials and community members have responded by claiming that more and harsher punishment would have prevented future acts of violence. However, we believe that the punitive and inhumane measures that are currently in place in our juvenile injustice system not only fail to stop the cycle of violence but also create more harm by traumatizing our youth who need support, not isolation.
Our current system isolates youth away from their loved ones, community, and support systems that would actually allow them to change and grow. To truly address the cycles of violence in our community, we need to get to the root. Youth are not the problem. Our quick fixes, based on retribution and revenge, will never solve long-term problems - which are embedded in institutional and systemic oppressions like racism and poverty. Memphis ranks second in the nation for overall poverty, with 24.5% of our community members living below the poverty line and 39.6% of our youth living below the poverty line. For Black youth in Memphis, nearly half live below the poverty line.
What we need are solutions that include the voices of those who are directly affected. Our 10 "Break the Chains" Demands were created by justice impacted youth in our community to offer truly transformative solutions that would allow young people to feel safe, supported, and empowered. Our public officials and local media's responses to these events have pushed an existing narrative that Black and Brown youth should be feared and controlled. Now, more than ever, the voices of these youth need to be heard. This is what the Youth Justice Action Council embodies.
As justice impacted & connected young people, we have already begun to create solutions & design alternatives to our current system. Over the past year, we have:
-Released a research report on what justice impacted youth in Shelby County are experiencing and asking to be changed in our current system.
-Provided Diversion Program Recommendations for the new Youth & Family Resource Center
-Visited the Shelby County Youth Detention Center currently in development and sent key decision makers a memo on our experience with our questions, concerns, and recommendations
-Submitted Public Comments on Proposed Changes to the Minimum Standards for Youth Detention Centers in Tennessee
-Engaged and supported the Youth Law Center and Disability Rights Tennessee on the release of their Designed to Fail report.
In the coming months, we will release recommendations on a continuum of care that should replace our current youth justice system.
But, we cannot change this system alone. We are calling on youth and adults to join YJAC in our youth-led advocacy to transform our youth justice system and build a safer and more just community for us all.
Join the YJAC movement by signing up as a "Break the Chains" Supporter and following us on Instagram, Twitter, Facebook, Youtube and Tiktok @YJAC901. We will need to combine our voices and advocacy to make sure leaders hear our demands and are held accountable to make them happen. Together, we can create solutions that center the voices of justice impacted youth in our community.