To:

Oakland Cannabis Commission & City Council
Support people of color in the cannabis industry & support People's Dispensary Oakland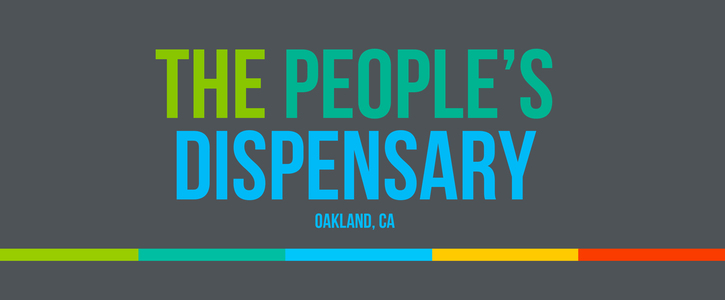 We need your support to get The Peoples Dispensary Oakland one of the four general cannabis dispensary licenses!
Why is this important?
The People's Dispensary has a vision of healing, freedom, and empowerment for our beloved community of Oakland. We are in a unique moment, that comes along once in a generation, to build a marketplace that fundamentally serves the good of the community in which it exists. With that vision in mind, The People's Dispensary has applied for one of the four Oakland general dispensary licenses!
Here is a little bit about us:
► We are collectively owned
► We are 100% owned by Bay Area residents (Oakland & San Leandro)
► We are 75% owned by people of color
► We are 75% owned by women of color
► We are 100% owned by LGBTQ people
Our co-founders are Chaney Turner, Charleen Caabay, Christine De La Rosa and Michael Schlieker. Each of them has a different lived experience that brought them to cannabis. But the common thread they all share is the belief that a dispensary can do more than sell cannabis products, it can heal, uplift and transform entire communities using the profits of cannabis. The People's Dispensary has developed a three prong Equity Plan specifically for Oakland and the Bay Area.
► We have created an opportunity for small and non-accredited investors to legally invest in the cannabis industry.
► We have plans to refurbish existing dilapidated multi-unit residential complexes in Oakland to provide affordable housing for employees, enabling them to live in the community they serve.
► We are creating an Impact Fund that allows our dispensary and our investors to reinvest a portion of future profits into Bay Area initiatives focused on ending criminalization and supporting disenfranchised and vulnerable communities.
As one of the general applicants, The Peoples Dispensary is committed to providing monetary, material and mentorship support to equity businesses. In our quest to find values-aligned equity partners we chose three equity cannabis start-ups to incubate. LIV Dispensary and LIV Manufactoring owned by Jennifer Johns and Ajayi Jackson and Coastal Cannabis Delivery owned by Karissa Lewis and Audrey Smith.
These equity cannabis businesses are:
► 100% owned by Oakland residents
► 100% owned by Black and Indigenous people
► Committed to creating jobs for the Oakland community
We love Oakland and have been investing in its present and its future for decades. The co-founders of The People's Dispensary collectively own Benefit Health Collective Dispensary delivery service, Town Biz retail shop and Craft & Spoon restaurant. These businesses employ 20 people of which 95% of our employees are people of color, 70% are women, 65% are part of the LGBTQ community. We believe in Oakland and Oakland has believed in us. Built into our business model is our commitment to:
► Providing no cost health services for its clients in the form of on staff nursing, mental health professionals and holistic healers
► Hiring formerly incarcerated people and family members of incarcerated people
► Creating jobs and opportunities for advancement for our communities
► Investing in the future of Oakland
We believe that we deserve to have a stake in the cannabis market in Oakland as a dispensary. Through granting a license to the Peoples Dispensary, Oakland can help us fulfill our dreams to create and shape a marketplace where everyone wins.
Signing this petition is a vote for Oakland, for communities of color, for marginalized communities and for reversing the trends of criminalization and disinvestment. Please sign this petition, post and share this petition.
WE BELIEVE WE WILL WIN.
We are The People's Dispensary