To:

The U.S. Senate
Help Us Pass H.R. 1280: The George Floyd Justice in Policing Act of 2021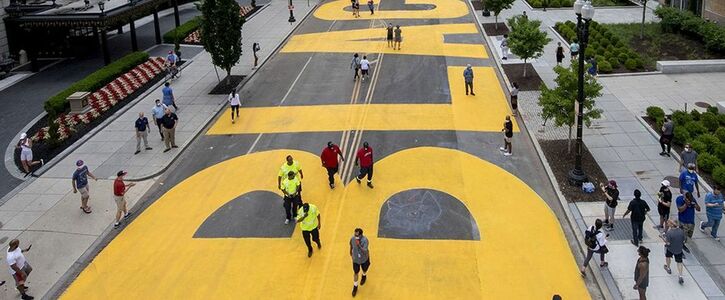 The George Floyd Justice in Policing Act of 2021 (H.R. 1280) offers a comprehensive approach to hold police accountable, end racial profiling, change the culture of law enforcement, empower our communities, and build trust between law enforcement and our communities by addressing systemic racism and bias in the world of public safety.
The House of Representatives recently passed a broad package of actionable reforms named the Justice in Policing Act that will:
- End the use of chokeholds
- Establish a National Police Misconduct Registry
- Demilitarize local police departments
- Ban no-knock warrants for drug-related offenses
- Create flexibility in the standard for prosecuting violent officers
- Ends qualified immunity
Finally, leaders in Congress are starting to listen to our unified cry for justice for George Floyd, Breonna Taylor, Ahmaud Arbery, Rayshaud Brooks, and the thousands of Black lives taken unjustly before them.
JOIN US AND CALL FOR THIS CRITICAL BILL TO PASS IN THE U.S. SENATE.
SIGN THIS PETITION TODAY!
You Can Also Call or Write Your Senators Today About This Bill
https://www.govtrack.us/congress/bills/117/hr1280/comment
Why is this important?
The House Bill, introduced by Rep. Karen Bass [D-CA-37] is named for George Floyd, a 46-year-old Black man whose killing in Minneapolis police custody in May of 2020 sparked a nationwide outcry and sweeping demonstrations against systemic racism and police brutality.
Protestors and activists across the country are calling for tangible actions that will lead to real change. Peaceful protests are important but we must also use the power of our voices to demand our elected officials pass legislation to institute systemic change.
Throughout history, progress in the fight against systemic racism comes with protections under the law, and we know nothing will change in public safety until we change legislation.
- 13th Amendment to the Constitution (1865)
- Civil Rights Act (1964)
- Voting Rights Act (1965)
- Equity Credit Opportunity Act (1974)
- Emmit Till Unsolved Civil Rights Crimes Act (2007)
- The CROWN Act (2019)
Join us in demanding the U.S. Senate pass H.R. 1280 to bring social justice to our communities.