To:

Superintendent Kyla Johnson-Trammel, OUSD
Tell Superintendent Kyla Johnson-Trammel to put OUSD students first!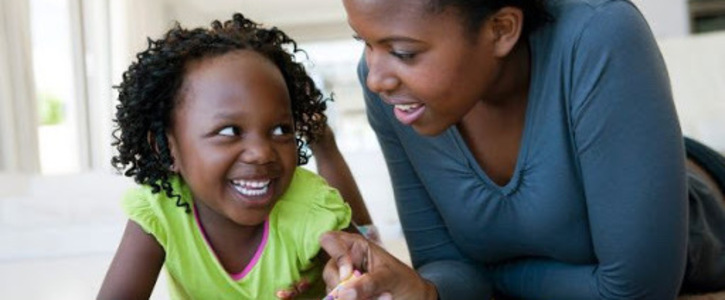 Demands:
1. work with local internet service providers to create a plan to expand the district's network access so that we're not unprepared in the future
2. provide mobile devices to all students
3. have teachers work together in grade levels, across schools to create a multi-disciplinary capstone project at all grade levels so that our children can demonstrate mastery or growth and not just sit at home doing busy work
Why is this important?
I am the mother of a 12 year old special needs student. Since school closed, I have been creating learning opportunities at home. As a full-time massage therapist and mom, I know my struggle is similar to that of other parents. Schools are doing the best that they can in these times, but it's not enough. I strongly urge Oakland Unified School District Superintendent, Kyla Johnson-Tramell to create a plan to expand the district's WiFi network access so that all district families can use the service at home, provide mobile devices for all students and create a multi-disciplinary capstone project at all grade levels in order for students to demonstrate mastery or growth. These capstone projects should not be dependent upon WiFi access or the use of technology. As a life-long educator and Oakland native, I appreciate her deep roots in the community and urge Superintendent Johnson-Tramell to live up to the district's equity value to "provide everyone access to what they need to be successful".
On Friday, March 13, 2020, many schools across the nation dismissed for two weeks without providing long-term resources to students and no clear plan for what would happen when social quarantines were extended beyond the recommended two weeks. Oakland Unified School District serves over 50,000 pupils with more than 70% of students eligible for free and reduced lunch. The COVID-19 pandemic is forcing students and parents to make alternative learning plans, largely shifting the focus to online learning. Unfortunately, many students from low-income families will suffer due to the digital divide. For at-risk students impacted by poverty and inequality, this virus has the potential to widen the achievement gap, therefore, deepening the consequences. Slow responses to the coronavirus from national leaders have already exposed the structural deficiencies within our communities.
I recognize the effort that local educators have put into planning a thoughtful response for district families, but OUSD must go farther and do the most for those that matter most -- our students, our future. This pandemic, while challenging, presents a new opportunity for students and teachers to demonstrate creativity and promote learning through discovery and experimentation. As a distinguished leader in education, Superintendent Johnson-Tramell can set a new national standard by ensuring that students make progress and that plans for long-term distance learning are accessible for everyone.
Kyla Johnson-Tramell often tells people, "My success is your success. We have to work together." We must demand that she continue her long standing commitment to Oakland students and families and encourage her to work with educators, parents and students to set a new national standard. During this pandemic, we need bold solutions that promote equity and ensure students and parents have the necessary tools and resources to adjust to the demands of the current crisis. This is also a pivotal moment for students to discover new ways to learn beyond the classroom, allowing space and time for imagination and experimentation. The time is now to create a new national standard with Oakland educators leading the way.
I strongly urge Superintendent Kyla Johnson-Tramell to uphold OUSD's core values and make the district's resources accessible for ALL students. Taking action to increase access, bridge the digital divide and promote student growth would demonstrate her commitment to shrinking the achievement gap.
Thank you,
Tanosha Redman