To:

Award up to $250,000 in Grants to Tiny Businesses
Approve S.O.S. Stimulus Grants for Micro Businesses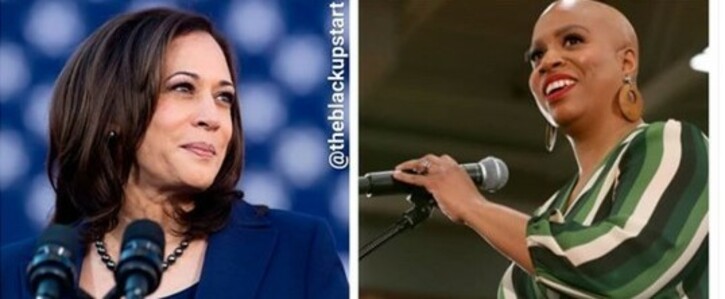 Sign this petition and demand Speaker Pelosi and Senator Schumer to approve the Saving Our Streets Act in the next stimulus. #SOSOurCheck
The S.O.S. Act was introduced by Senator Kamala Harris and Representative Ayanna Pressley.
The S.O.S. bill will provide up to $250,000 in grants to small businesses with less than 10 employees.
Why is this important?
Our tax dollars should be used to support churches, local restaurants, bodegas, barbershops, hair salons, dine-in restaurants, retail stores, Uber Drivers, and independent contractors who struggle....not "small businesses" that are publicly traded and have access to investors and big bank loans.
This bill is for the business that watched as Shake Shack received millions, and felt defeated.
Seventy-five percent (75%) of the Saving Our Streets (S.O.S.) Act would be used to provide grants worth up to $250,000 dollars to historically under-represented who are socially and economically left out - businesses owned by people of color, the formerly incarcerated, low-income, women. These are the business owners that banks denied, the business owners who can't call up the Senior Vice President of a major financial institution and ask for a "favor."

Additionally, tiny businesses that have fewer than 10 employees (less than 20 employees if you're in an underserved community) AND have less $1 million in business revenue.
This is NOT for publicly traded companies or hedge funds. They got access to their share.
The SOS bill was set up for businesses that cannot compete with Ruth Chris, Potbelly, the Lakers - who benefited from programs like the Payment Protection Program.
When you sign this petition, you are fighting for the self-employed, the Uber Drive, the FIverr contractor, the hair salon, the barber shop, the soul food spot....you are fighting for the side hustler who has to fight with their employer just to get fair pay.
You are fighting for the businesses who fight to SERVE YOU every day.
Press:
"Sen. Kamala Harris and Rep. Ayanna Pressley have a $125 billion plan to help the smallest businesses"
https://www.vox.com/2020/5/6/21249161/kamala-harris-ayanna-pressley-small-businesses-plan
Kezia M. Williams
CEO, The Black upStart
www.instagram.com/theblackupstart
www.theblackupstart.com
Partners Supporing the S.O.S. Act
NAACP
National Urban League
Black Economic Forum
Main Street Alliance