To:

Foot Locker, Inc.
Bring Back Spirit of Harlem Mural
The Mural was restored and on public view.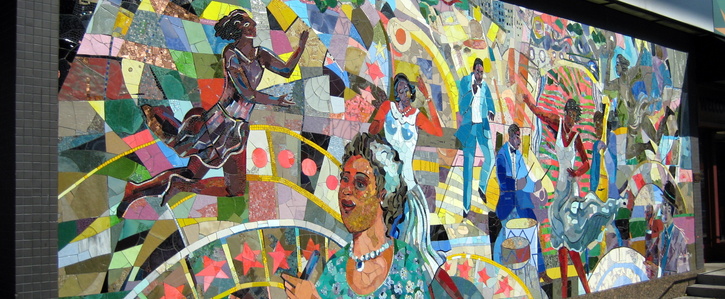 The public mural named 'Spirit of Harlem' has graced the corner of Dr. Martin Luther King Jr Blvd. (a.k.a. W. 125th Street) and Frederick Douglass Blvd. in Harlem, NY since 2005. This week it was covered up by a new Footaction store. I want Foot Locker, the parent company of Footaction, to take down the wall and exhibit the mural.
UPDATE: Your participation in this protest has been helpful in getting a positive response from Foot Locker, Inc.
I received an email from Mary Signorino, Director of PR & Communications for Foot Locker, Inc. stating the following:
"We respect and honor Harlem's rich and diverse history and are committed to preserving and restoring the "Spirit of Harlem" mural that has become a meaningful tribute to that history. We recognize that we disappointed you. It was never our intention to upset those in the community. We have been in touch with the artist, Mr. Delsarte, and will be working with him to make this right."
I also spoke to a representative of the artist, Louis Delsarte, to confirm what Ms. Signorino wrote. She told me that Mr. Desarte is in contact with Foot Locker and that they have invited him to help restore the mural, but there is no firm date yet.
We are getting closer to our demands, but we must stay vigilant. We cannot declare victory until the mural is restored and in full view. Please continue to sign and share this petition.
Why is this important?