To:

University of Maryland President Wallace Loh
Honor Richard Collins III and punish hate speech at University of Maryland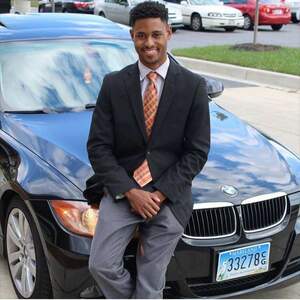 University of Maryland administration must expand the consequences for hate speech and make the Code of Student conduct in regard to hate speech less vague.
Why is this important?
We are saddened and frightened by what happened to Richard Collins III when he was visiting our campus at University of Maryland. Collins, was waiting at a bus stop for his uber when a white UMD student and member of "Alt-Reich" a neo-nazi Facebook group, Sean Urbanski, approached him and stabbed him to death.
With Trump, and his team of white supremacists in the White House emboldening racists to act upon their hate we sadly are not that surprised by such fatal and racist actions like this. But, when they happen so close to home, on your campus a place where you are supposed to feel safe it is absolutely frightening. We send our condolences to the family of Richard Collins III who was graduating from college, at Bowie State this week.
In mourning this hateful murder we are also organizing and asking that the University of Maryland administration take steps to make campus more safe for Black students and less of a safe haven for neo-nazis, and white supremacists like Sean Urbanski
Join UMD students as we continue to pressure the administration to expand the consequences for hate speech and make the Code of Student conduct in regard to hate speech less vague.
Students in UMD's Black Student Union, NAACP, Political Latinxs United for Movement and Action in Society, Community Roots, Ethiopian-Eritrean Student Association, National Pan-Hellenic Council, Muslim Political Alliance, American Indian Student Union and Pride Alliance have been pressuring the administration to make it clear that hate speech is not welcomed on UMD's campus. However, the university has not responded to demands for policy changes that would show a commitment to making the campus safer for Black and other minority groups!
When consequences for hate speech are not strong it tells students like Sean Urbanski that hate and bigotry is okay! It makes white supremacist students comfortable on campus, validated, and creates space for violent, racist attacks like what happened to Richard Collins III to occur.
Unfortunately multiple racially charged events have occurred over the past few years on UMD's campus and we have voiced our concerns to the administration, but they're being dismissed by the President's office, the Provost's Office and Student Affairs. Due to this the organizations listed above along with other student activists came together to form a group called Protect UMD, but as we can see with the murder of Richard Collins III UMD is not yet the safe campus that we want it to be.
While University President Wallace Loh has expressed his condolences and sadness over the murder of Richard Collins III it is not enough! That's why we are calling on actions! Join us in demanding that UMD take hate speech seriously and punish those students who engage in it under the Code of Student Conduct.
Richard Collins III was killed on campus Saturday night because of the color of his skin. If the university continues to be unresponsive to the demands of Black students, and other students of color, and seriously listen to our concerns and grievances we are worried that hateful acts like this could become the norm.
President Loh has continuously reinforced an environment that tolerates hate speech by reducing student organizing efforts and instead encouraging more discourse. Not all situations require more discourse, some call for action! It's time for Loh to recognize that. We need a president that supports diversity, acknowledges threats, and implements preventive policies that cultivate a safe and secure environment for all students on campus -- not just white ones.
Students at UMD have been organizing for years to change the way the university is run so that Black students, and other students of color, can feel safe on campus. We did not want it to get to this! The university must respond now!
Racism is not out of the ordinary for UMD's campus:
- 2007 a noose was found hanging outside the Black cultural center, Nyumburu Cultural Center
-In 2014 students protested the university's police department hyper- militarization which includes a $65,000 armored truck, 50 M16 rifles, two transport vehicles, and 16 12-gauge shotguns. However all of the police weaponry remains.
-In 2016 UMD campus police broke up an off-campus party of mostly Black students using excessive force and pepper-spray
Racism is a trend at University of Maryland and the administration has allowed it to fester! It allows people like Sean Urbanski to thrive and for Black students on campus, whether visiting or part of the student body, to feel scared and unsafe!
Join us in demanding that the UMD administration increase the punishment for students engaging in hate speech and make the student code of conduct in regards to hate speech more explicit.
Thank you,
University of Maryland's Black Student Union