To:

State Attorney Melissa Nelson, Fourth Judicial Circuit
#JusticeForJamee: Release the unedited Bodycam and Dashcam footage!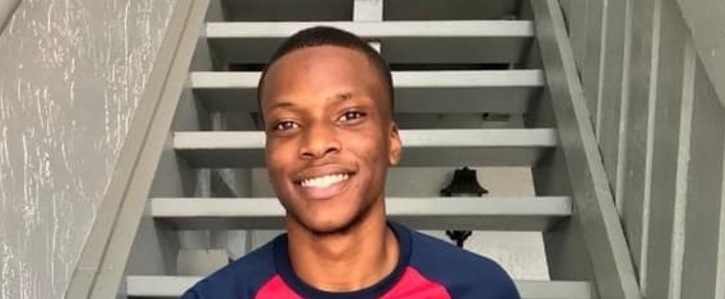 Release all unedited body cam footage from JSO Officer Josue Garriga and other officers involved including dash cam footage the evening of December 14th, 2019 when Jamee was killed by Officer Garriga.
Why is this important?
On December 14, 2019, Jamee Johnson was riding in the Tallyrand area of Jacksonville. Jamee was pulled over for routine traffic stop by Jacksonville Sheriff Officer Graham and Josue Garriga. During this traffic stop, police say Officer Garriga learned the Jamee had a gun. Officer Garriga said Jamee initially complied but then pushed the officer, reached for a weapon and was shot four times. His death has sent shockwaves through the Jacksonville community and throughout Florida. Jamee Johnson was a senior at Florida A&M University who has been described as kind and driven. He was a member of the Progressive Black Men association at FAMU and was a senior majoring in Business Administration.
As a Black Man, I've too often been uneasy around police for simply being Black. Time and time again, Black men are labeled as hostile as our regular way of being. In 2017, Keegan Roberts was murdered by a racist neighbor and the police dragged their feet to bring charges on the neighbor. I wrote a petition on this very site that garnered over 50,000 signatures to make sure State Attorney Nelson prioritized his case. Now, according to the Jacksonville Sheriff's Office, the death of Jamee is considered to be an "active" ongoing investigation. Leaving the family and the community still wondering, "What happened?" and "Who is being investigated?"
The police can't investigate themselves! Since 2018 after 24 requests JSO had only proactively released 1 bodycam video, recently in Feb of this year (2020), they released another both of which portrayed the officer in a good light or was in the best interest of the dept! All of us would want answers after something so tragic has happened and we should give Jamee's parents at least the ability to see the bodycam and dashboard footage from that night.
The family of Jamee demands answers to the death of their, brother, nephew, cousin and son at the hands of Officer Garriga as well as the need for police accountability in the City of Jacksonville.