To:

Honorable Judge Cynthia Ebner of Columbus, OH
Minimal Sentencing for Wriply Bennet of the #BlackPride4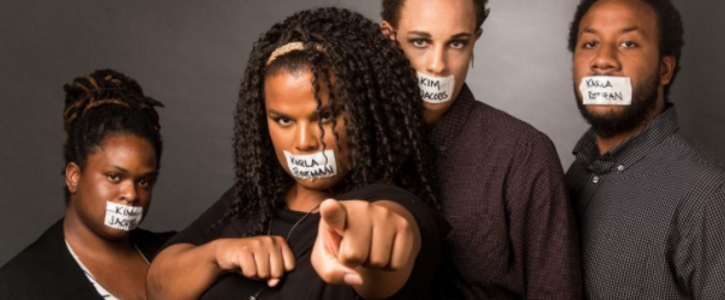 Dole out minimal sentencing to Wriply Bennet of the #BlackPride4
Why is this important?
On June 17th, 2017, four Black queer and trans people--now known as the BlackPride4--were violently arrested while peacefully protesting the Columbus Pride Parade to draw attention to the disproportionate murder of trans women of color and the non-indictment of Philando Castile's murderer, Minneapolis Police Officer Jeronimo Yanez. After months of widespread outrage at the police brutality against the #BlackPride4 and their subsequent arrests, three of them have gone to trial and were found guilty on February 12th, 2018 of charges ranging from disorderly conduct to resisting arrest.
With a quickly approaching sentencing date of March 13th, 2018, we must continue the fight to #FreeTheBlackPride4. Their lives and futures hang in the balance, and Judge Ebner is the sole gatekeeper to their freedom. Wriply Bennet and her lawyer have suggested that folks all over continue to show their solidarity in hopes that the Judge is lenient. We really need to keep these Black trans activist home and free from any jail time -- sign the below petition to urge Judge Ebner dole out minimal sentencing to Wriply of the #BlackPride4!
--
Here's the petition!
Dear Honorable Judge Ebner,
We write today in support of Ms. Wriply Bennet and to urge you to deliver the most minimal sentence to her.
Ms. Bennet is an asset to our community. Columbus will benefit by Ms. Bennet being allowed to continue the great work she is involved in the community, and our entire community will feel the negative impact should she be required to serve jail time. Ms. Bennet is a nationally recognized artist who has organized around community service efforts for years. In addition, Ms. Bennet has acted as a consultant for local organizations (like Kaleidoscope Youth Center and the Trans/Queer Racial Justice and Transformation Network of the OSU Sexuality Studies Program and others), providing much-needed support to groups working to better our communities. We know that it would be most beneficial to our city and country if she had the opportunity to continue investing her skills and leadership directly into the community instead of serving jail time or navigating restrictive supervision.
We respectfully request that you also consider that incarceration is particularly dangerous and traumatizing for Black trans women, who are already faced with the looming threat of violence in their day-to-day lives. For recent context, Ashley Diamond, a Black trans civil rights activist in Georgia, was assaulted, placed into solitary confinement, and denied her medication while incarcerated in 2015. As a direct result of the conditions she experienced, Diamond currently suffers from PTSD and other mental health issues that have hindered her integration back into her communities.
We as individuals, join with numerous local and national organizations that have publicly supported Ms. Bennet. In the past eight months, groups from all over Columbus and beyond have offered vocal and material support for the #BlackPride4, from releasing public statements (Buckeye Region Anti-Violence Organization, Equality Ohio) to being present during the week of trial (including BQIC, TransOhio, People's Justice Project, Showing Up for Racial Justice, Yes We Can Columbus, and former 2017 Stonewall Columbus Pride Planning Committee members who resigned from the Planning Committee due to Stonewall Columbus' response to the Pride protest). This coordinated, community support demonstrates the interest that has been taken in their case, both locally and nationally, as well as in the defendants' futures as free people.
We understand that as the presiding judge in the case, you have a duty to honor the verdicts given in a court of law. We believe it is imperative that our community's constitutional rights to peaceful assembly and free speech be protected. Our First Amendment rights enabled so many before us to call attention to social issues and spark lasting change. In light of those interests, the vast network of support for Ms. Bennet, and her history of community service, we urge you to give the absolute minimum sentencing to Ms. Bennet.