To:

Village of Ashwaubenon President Mary Kardoskee and Commander Nick Kozloski
No Fines for Freedom of Speech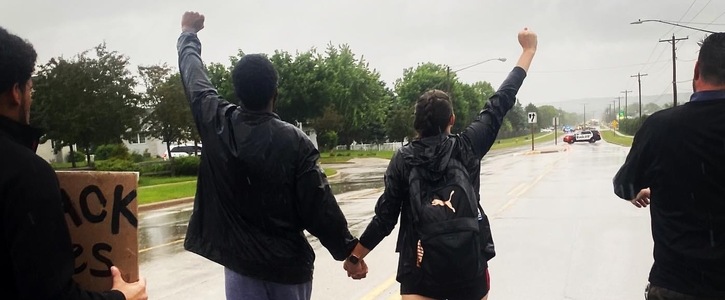 Cancel the invoice for the July 14th Black Lives Matter protest in Ashwaubenon, Wisconsin
Why is this important?
The Village of Ashwaubenon mailed Hannah Lundin an invoice for nearly $800.00 for suggesting on social media that people gather on July 14th to show support for the Black Lives Matter ("BLM") movement.
Ashwaubenon compared the protest to the Cellcom Marathon and the Bellin Run and said someone had to pay for it. The protest was peaceful and no one was cited for anything. This action is a clear violation of the First Amendment and a deliberate effort to prevent any future BLM protests in the Village. The protest cost the city nothing, yet they singled out someone to pay. This was not an invoice – it was an illegal fine and a clear message to anyone else who may wish to take their political voices to Ashwaubenon.
In the invoice letter, Ashwaubenon stated its commitment to First Amendment Rights and combatting racism. Let them know that charging citizens to express their views shows anything but a commitment to free speech and promoting racial equality.
Who to contact:
President Mary Kardoskee
Village of Ashwaubenon
2410 South Ridge Road
Green Bay, WI 54304
Phone: 920.492.2301
[email protected]
Commander Nick Kozloski
Department of Public Safety
2155 Holmgren Way
Ashwaubenon, WI 54304
[email protected]
Phone: 920.492.2995
Fax: 920.492.2986
Ashwaubenon residents! Also contact your village trustee here:
https://ashwaubenon.com/government/departments/administration/boards-committees/village-board/