To:

Superintendent Dr. Diana Greene & The Duval County School Board
#BlackSchoolsMatter: Save Our Schools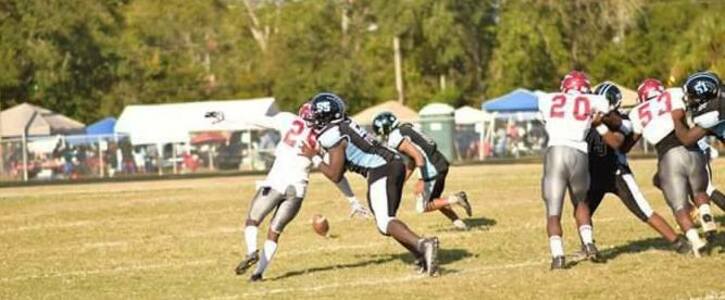 We demand that the Duval County School Board amend its current school consolidation proposal process by opening up proposal submissions to local residents.
We demand that the Duval County School Board release a formal plan to tie community decision-making to the final proposal approval process.
Why is this important?
Raines and Ribault, two of Jacksonville's oldest, predominantly Black high schools, are under threat now that the Duval County School Board is considering a consolidation plan for nearly 42 schools in its districts. After years of neglect and deterioration, at least 56 of Duval County's school buildings have been rated 'below average' and are in badly need of repairs on a tight budget. The School Board's solution? To potentially eliminate and consolidate two schools whose rich histories have deeply shaped Jacksonville's culture and legacy. At an initial meeting to discuss a master facilities plan for the schools moving forward, parents were handed proposals developed by an external consulting entity that included no input from them whatsoever. And although the Board claims that it is taking the residents' feedback into consideration moving forward, they have yet to present a plan for ensuring that the community's approval is embedded into the decision-making around a proposal that has the potential to reshape the landscape of Jacksonville and its community forever.
Raines, which was built as a result of the historic Brown v Education decision that would formally end racial segregation in education, is a testament to Black people's commitment to providing opportunities for their children that they themselves were once barred access from. Ribault's history is different but intertwined with that of Raines' -- originally built to cater to the "whites-only" population of northwest Jacksonville, it quickly became predominantly Black during the 70's as white people left the area en masse to live in the suburbs. In the meantime, both schools developed reputations as athletic powerhouses and built a formidable rivalry -- one that has brought the Black community of Jacksonville together to build traditions through games, sporting events, and tailgates for generations. Now, those traditions are at risk of disappearing with no guarantee that what will be built in its place will actually work for the communities it seeks to serve. Studies show that school closures hit Black students the hardest, and that those students rarely end up benefiting academically from their new schools. They are the most likely to be displaced, and the least likely to receive a better education for it. The lack of input from parents and alumnae for a proposal that will deeply affect their children's opportunities and prospects is yet another reflection of the larger cycle of disinvestment from Black communities that these school closures and consolidations represent.
We know that nothing that is built without us can be for us. We must protect the legacy of the community and traditions our schools have built in Jacksonville. We must defend the sanctity of our children's futures and safety. Sign now to demand that Superintendent Dr. Diana Greene and the Duval County School board release an official plan for ensuring community input is not only a part of the Board's considerations, but is tied to its final decision-making process. Give parents and alumnae the final say. Take action now to save our schools!