To:

Prince George's County Executive Angela Alsobrooks
Stawinski Gotta Go: The Community Has No Confidence in Police Chief Stawinski!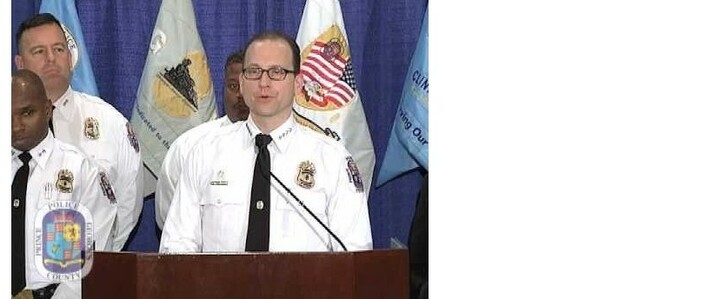 AGAIN - The Community Demands for the Firing of Prince George's County Police Chief Hank Stawinski!
Why is this important?
In consideration of the shooting of William Howard Green, handcuffed and restrained inside a police cruiser, by Cpl Michael Owen Jr on January 27, 2020, we, the members of the Community Justice Coalition and citizens signing this petition demand that you immediately fire Police Chief Henry Stawinski. Since Stawinski became Chief of Police in February 2016, he has presided over, and indeed failed to bring an end to a pattern and practice of egregious and racially bigoted criminal misconduct on the part of Prince George's County police.

During Chief Stawinski's tenure, 11 individuals were killed during encounters with Prince George's County police officers, with eight of them being unarmed or under circumstances where deadly force was not necessary.
As of September 2019, the Citizen's Complaint Oversight Panel (CCOP) reported 1,203 misconduct complaints against PGPD officers. These complaints ranged from rapes, sexual assaults, use of gun while intoxicated, domestic violence, excessive force, DUI, and deadly force among other violations. CCOP immediately relays it's issues and concerns directly to Chief Stawinski. Since 2016 the CCOP has recommended body cameras on all officers and de-escalation training.
In these cases, Chief Stawinski's failure to hold Prince George's County police to the same standards as those applied to residents accused of violent crime is concerning. It is unusual for a police chief to retain his position under these circumstances. Examples of police chiefs who have been removed from their positions includes Annapolis Chief Scott Baker and Fairmont Heights Chief Stephen Watkins.
We are dissatisfied with Chief Stawinski for the following reasons:
1. Eleven residents of Prince George's County were killed by PGPD officers. We are memorializing them here: Jacai Colson – died 3/13/2016; Rico Don Rae Johnson – died 4/18/2016; Terrence Thomas – died 12/22/2016; Glenn Tyndell – died 2/21/2018; Anthony Trice – died 5/14/2018; David Edward Hall – died 8/1/2018; Gregory Campfield, Jr. – died 8/9/2018; Jose Alvarez – died 9/17/2018; Kareem Omar Morgan – died 7/6/2019; Leonard Shand – 9/26/2019; William Green – 1/27/2020.
2. Out of the eleven deaths and 1,203 total CCOP complaints only a few officers have been indicted for these incidents.
3. Over one hundred PGPD minority officers filed racial discrimination and police abuse of citizens complaints with the Department of Justice sparking an investigation of PGPD pattern and practice. Fifteen of those officers are currently suing Chief Stawinski for fostering a culture or racism. Stawinski has spent over 3 million dollars of tax dollars to defend himself against the lawsuit.
4. Chief Stawinski fundamentally ignores the complaints of Prince George's County residents about racially bigoted acts of police violence and crime, especially when police officers perpetrate those acts of misconduct against black and Latino people.
5. Chief Stawinski opposes the immediate release of all videotaped and other recorded evidence of police misconduct and obstructs the process whereby he and his department can be held accountable for misconduct and mismanagement within local police operations.
In light of these conditions, we call upon you as the County Executive to terminate Chief Stawinski's employment immediately.
How it will be delivered
press conference and email