To:

U.S. Attorney Geoffrey Berman, Southern District New York
Tell U.S. Attorney Berman - Drop the Charges Against Therese Patricia Okoumou!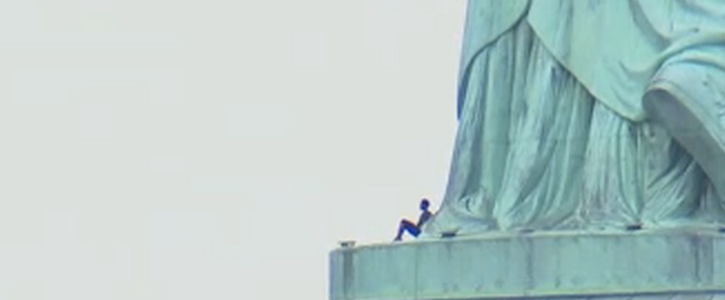 No jail time for Patricia Okoumou!
Pack the courtroom at 8:00 a.m. on March 19th, 500 Pearl Street Southern District Court of Manhattan!
REUNITE ALL FAMILIES! BUILD BRIDGES, NOT WALLS!
#ReturnTheChildren #WeDoCare
Why is this important?
I, the undersigned, am aware that Therèse Patricia Okoumou was found guilty at her trial on December 17th of three federal misdemeanors: trespassing, disorderly conduct and interference with government agency functions.
Despite the real prospect of spending 18 months in prison, "We stand on the right side of history. I am not discouraged," Patricia said after being sentenced. Our Lady Liberty remains steadfast in her mission to continue campaigning against the immoral and inhumane family separation policies of the Trump administration.
Since Patricia's trial, new information has revealed that the extent of the Trump Administration's outrageous "zero tolerance" policy, which it has consistently LIED to the court and the American people about, is even worse than previously known.
The federal government has ripped apart tender-aged children from nursing mothers. It has flown thousands of young children across the country away from their families and placed them in cages. Some of The Children are being forcibly drugged and others sexually molested in internment camps. There have been deaths of asylum seekers, as young as 7 years old, under the care and custody of border patrol agents and Immigration and Custom Enforcement (ICE).
As part of our basic right to protest, outlined in the constitution, Patricia climbed the Statue of Liberty to increase awareness of this injustice, and I stand in solidarity with her! When we fell low as a country, Patricia went as high as she could to raise consciousness about these atrocities.