To:

Power 105.1 Radio Station, Charlemagne tha God, DJ Envy, & Angela Yee
Boycott the Breakfast Club until Public Apology is Issued to Janet Mock & Trans Community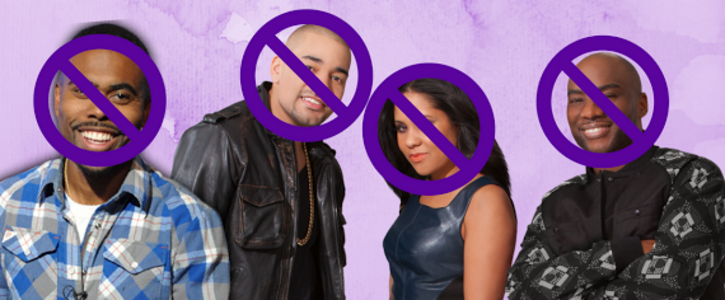 The Breakfast Club Radio Show must publicly and completely condemn the transphobic comments made by comedian Lil Duval during his appearance on the Breakfast Club on July 28th, 2017, where he simultaneously denies trans womens' existence while also threatening the physical safety of trans women was met with laughter by the hosts of the Breakfast Club.
Why is this important?
Trans women of color are most often the people at center of and leading these social justice movements - whether it be for LGBTQ rights, Black Lives Matter, or Women's rights and yet they are the ones who are most often ignored both by lawmakers and by people within these movements. Trans actress Amiyah Scott from Fox's "Star" while discussing the recent death of one of her close friends on Janet Mock's podcast "Never Before with Janet Mock" echoed this sentiment saying, "We're black, trans and women....that's 3 different battles that I don't think people even realize and I wish that we got the support across the board like we give support. Like you know what I mean? We're there at a black lives matter march, we're there at a women's march, but who's going to stand for us at a trans march?"
Last year was the deadliest year on record for the murders of transgender people, with 3 out of 4 of those murders being trans women of color. And these statistics are not even complete due to the denial of most trans people's existence by law enforcement and unsupportive family members alike. Lil Duval's comments on the Breakfast Club perpetuates the belief that trans women's identities are not valid and as such they are not entitled to the same rights and protections that we should all be granted.
So far the Breakfast Club has mostly avoided addressing the subject of Trans women's safety, particularly the safety of trans women of color, by saying that those were the words and opinions of their guest on the show and not held by any of the hosts or producers of the show. Laughing along when someone is joking about killing trans women or doing anything but unequivocally condemning such comments as hateful, prejudiced, and ignorant is a statement in itself. In not wanting to alienate the mostly masculine, transphobic audience that the Breakfast Club has attained they have remained silent on the issue. Until the Breakfast Club and its hosts release a statement in which they apologize for joking about the death of innocent trans women both to the entire trans community and to Janet Mock in particular (who was the actual woman that Lil Duval was referring to when he said "I don't care: she dying") we must boycott the show to show them that this is not ok and will NOT be tolerated. This boycott should be enacted both by listeners of the Breakfast Club as well as guests who are scheduled to appear on the show.
For more information on this subject please read:
- https://www.allure.com/story/janet-mock-response-the-breakfast-club-trans-women
- https://www.nytimes.com/2017/08/06/us/black-transgender-lil-duval.html?smid=tw-nytimes&smtyp=cur&_r=3