To:

Bell Gardens City Council
Defunding BGPD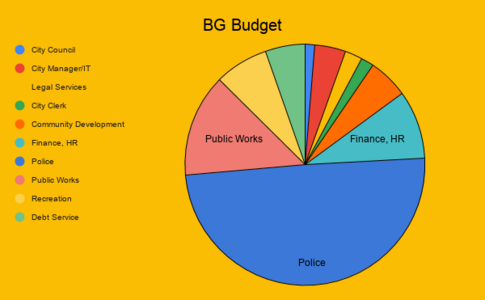 We are asking Bell Gardens City council to lower its police budget and overall spending. We demand funds be reallocated towards community-driven programs and services. In order to achieve this, we need our city council to establish a participatory budgeting fund, in which residents of Bell Gardens partially decide and voice where funds should be rightfully invested. The city council can reduce the police budget by seeking affordable and low-cost uniforms, cutting overtime hours, vacation buyout, and much more.
Why is this important?
During our council meeting on 6/22/2020, many concerned residents commented that the city council needs to reconsider their proposed budget for The Bell Gardens Police Department. However, individuals who oppose the defunding of BGPD created a petition that was not representative of our community's needs and concerns. Their petition received a mere twenty signatures. A problem expressed via their petition was that the Police Explorers program would be heavily impacted. However, this program receives only four-thousand dollars (to pay salaries for police officers) of the BGPD's 15 million dollar budget. The program depends on extensive fundraisers, NOT the police budget. If funds were reasonably invested, we would be able to fund many community programs that offer a space for youth development.
This petition is meant to demonstrate to the city council that many Bell Gardens residents do not support a budget that allocates 53% of our funds to BGPD. Many residents believe that we should divest (incrementally remove funding from the police budget) in our police department and invest into other resources in our community. This petition will record Bell Gardens' community members responses to our proposed city budget and alternatives to funding.