To:

Governor Larry Hogan
JAMES EDWARD TUCKER MUST GO!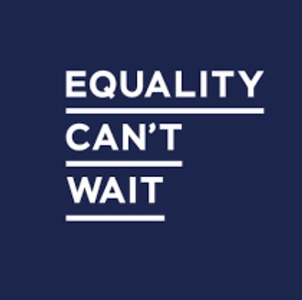 Fire Maryland School for the Deaf's superintendent, James Tucker.
Why is this important?
James Edward Tucker Must Go!!!
Since the murders of Ahmaud Arbery, Breonna Taylor and George Floyd, institutions, organizations and companies are joining forces to recognize that black lives do matter. Some are coming to the forefront, admitting the lack of insight and reception to the pain and suffering of the Black community pertaining to racism. Others are taking action to combat discrimination so that equality is ensured.
Known for its racist practices, actions, and attitude, Maryland School for the Deaf located in Frederick and Columbia, had a VLOG posted by its superintendent, James E. Tucker, claiming that black lives mattered. The Black Deaf and hard of hearing community, consisting of former and current students, their parents and alumni, found his words unbelievable. In addition to being the culprit of their trauma, Tucker is the reason racism was and still is heavily embedded into the school. Black and brown Deaf students were stripped of their freedom to learn and grow in an academic environment committed to safeguard the students from harm. Majority of their counterparts- the white Deaf kids- did not face hardships or dealt with unimaginable pain they did. Black and brown employees were forced to work in fear. Many racist incidents involving Black and brown Deaf students and employees have been reported and deliberately ignored by the white employees and the school's Board of Trustees who were tasked to protect the students. This has been going on for more than twenty years, TWENTY-EIGHT to be exact.
After TWENTY-EIGHT years of humiliation and pain, the Black Deaf/HoH community DEMANDS that this stops now. This must stop with accountability and acknowledgement. Tucker MUST be held accountable for his actions he REFUSES to acknowledge, and the Board CONTINUES to allow him to get away with. Recently, Tucker made a VLOG announcing his retirement, detailing what he would be doing without issuing an apology that has been owed to the community all these years. His retirement cannot happen because it will give him permission to get away with facing discipline for the pain and suffering he forced upon the Black and brown students and employees- current and former. In addition, he will leave the school comfortably with a pension, earning money for his contribution to racism.
If James Edward Tucker was a black man, he would have been investigated and terminated immediately if there were MOUNTS of letters and reports against him. He had TWENTY-EIGHT years of opportunity to change. He refused, using his white privilege to terrorize the Black and brown students and employees. The academic journey of the black and brown students must be protected, as they are future leaders of change.
TERMINATE HIM NOW!