To:

T-Mobile
#DontMuteDC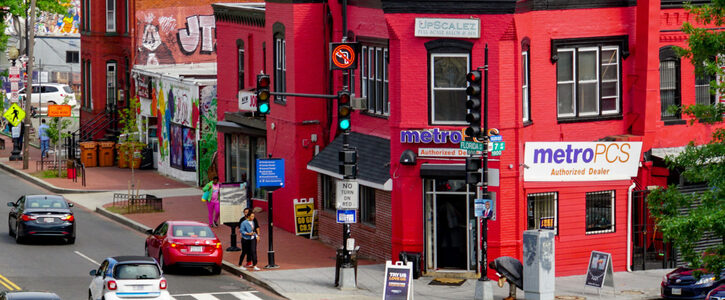 We strongly urge T-Mobile not to give in to the racist demands of wealthier, Shaw residents who have called for small business owner, Donald Campbell, to end the decades-old tradition of playing go-go music from his local Metro PCS storefront on 7th Street and Florida NW.
We demand that T-Mobile end its ban on playing the music that has characterized Black people's cultural and historical contributions to Washington D.C. for years
Why is this important?
Small business owner, Donald Campbell, has been playing go-go music - a musical form that owes its development to D.C.'s native, Black, cultural traditions - from his Metro PCS storefront in Shaw for nearly 24 years. However, after residents of a new, neighboring, high-rise condominium made complaints last month, T-Mobile ordered Donald to stop playing the music that has so defined the city's rich history. Anyone who is familiar with Shaw is familiar with Donald's music, which he plays during business hours and which, by his storefront commissioner's own admission, does not violate local sound regulations. Yet, despite the fact that generations of residents and students have grown up gathering on his block to listen and to commune, T-Mobile has insisted that he "get rid of the music" or lose his livelihood.
Black cultural norms and traditions are under attack in large, metropolitan cities like Washington D.C., where rates of gentrification and displacement are skyrocketing. As the cost of rent shoots up in neighborhoods like Donald's, many residents and local store owners are being forced out of the only place they have ever known and criminalized for participating in the very cultural practices that they have inherited. And as more and more people move away, lose their businesses, and even, in many cases, their places of shelter, actions like T-mobile's underscore a larger message to long-time Black residents of the neighborhood: you are no longer welcome in your own home.
This is unacceptable. Members of the local Advisory Neighborhood Committee say that in the long history of his business's operation, Donald's music has never been a problem. But a few complaints from wealthier residents who are new to Shaw and to its traditions have been enough for T-Mobile to threaten the cultural integrity of a community that Donald's music has always brought together. We demand that T-Mobile put an end to their criminalization of Black culture and art in Washington D.C. We demand that T-Mobile allow Donald to bring his music back!