To:

Northeastern University President Aoun and Northeastern University Police Department Chief Michael Davis
Tell Pres. Aoun and Chief Davis to Publish NUPD Policing Data and Policies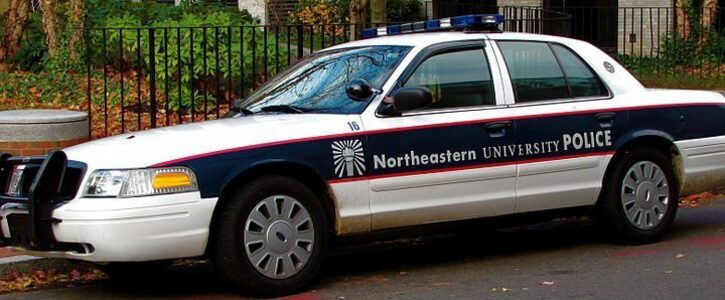 We appreciate Northeastern University Police Department ("NUPD") and Chief Michael Davis' openness to examination, and in that spirit we request the release of data and policies related to public safety and Northeastern University Police Department on the NUPD website by the beginning of the fall semester on September 9, 2020, in addition to its subsequent biannual publication.
The information we request the University and NUPD make publicly available is listed in this letter <https://bit.ly/NUPDtransparency> and includes data and policies pertaining to arrests, stops, encounters, use of force, budget, hiring, training, weapons, 1033 program applications, software, programs, racial profiling, misconduct reporting and investigations, anti-retaliation policies, and civil settlements.
Why is this important?
We are members of the Northeastern University ("NU") and Fenway, Roxbury and Boston communities who are outraged at the continuing systemic violence against Black, Brown, and Indigenous people. We stand against the manner in which systemic racism, racial violence, and white supremacy is institutionalized at Northeastern University including through NU's investment in and operation of a private police force.
The fight against institutionalized racism requires that we divest from organizations and systems that harm Black, Brown, and Indigenous people. We must rebuild our institutions to engage in life-giving practices. In this vein, we support the #BlackatNU platform's call to build sustainable alternatives to policing, to fund efforts to end systematic oppression of Black people, to terminate interagency agreements with public law enforcement agencies, and to demilitarize and disarm Northeastern University Police Department. Further, we endorse #BlackVoicesMatterNEU's demands regarding financial support to retain students of the African diaspora, increasing access to health insurance and hiring Black health practitioners and therapists, observation of Black historical celebrations, diversity and cultural competency training, and recurring town hall meetings on anti-Black racism.
Undoing racism inherent in the function of our institutions requires that we understand and confront the harms that our systems create. Accordingly, we seek transparency from the Northeastern University Police Department.