To:

Adult Media Production Companies & Distributors
End Racism and Wage Discrimination in Porn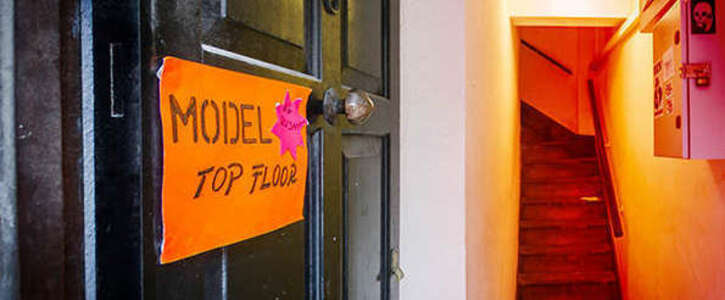 - An elimination of wage disparity based solely on race.
- An increase of BIPOC behind the scenes in every aspect of production, including make-up artists, grips, gaffers, catering, editors, directors, and producers.
- An industry-funded career development pipeline to provide performers looking to move behind the camera with the proper education, tools, paid internships, and employment opportunities to do so.
- Instead of eliminating the terms "IR," "Interracial," and "Ethnic" from online search engines, copy, and award shows, we instead seek to change the language surrounding marginalized people and ask these terms to be expanded to be more inclusive all BIPOC performers with non-BIPOC performers.
- Performers want autonomy over how they wish to be identified in terms of ethnicity, age, body type, gender identity, and sexual orientation in all copy, regardless of medium.
- An increase in BIPOC writers, including screenwriters, publicists, journalists, copywriters, and social media managers at all companies and media outlets within the commercial sex trade.
- Expanding descriptions of performers beyond ethnicity to include identifiers such as hair and eye color, body type, and other relevant SEO keywords.
- A rejection of derogatory terms & themes as they relate to race, gender identity, and sexual orientation from all forms of media and copy.
- An end to a mockery of religion, ethnicity, age, and body types; we acknowledge that sexual desire & fantasy are fluid and ask the industry to explore ways to cover these themes without using slurs and making fun of the people represented in these communities.
- All digital spaces that allow consumers to upload commentary, content, or interact with performers must establish and implement filters that block racially charged language and abusive behavior. The safety and mental health of performers should always come first, and the industry must stand against online violence towards performers.
- Paid Diversity Consultants at every company in the commercial sex industry.
- Intimacy Consultants on sets.
- On-Camera Consent Negotiation Training for all performers, Directors, and Producers.
- Diverse staffing at every company to include women, BIPOC, Queer, and Trans people.
- We are calling for a complete reform of Booking agents and Talent managers.
- During the booking process, performers will receive a complete copy of a model release that consists of the project title.
- Companies will provide performers with any title changes for subsequent releases and compilations, with the option of opting out due to the title.
- Before a booking can be confirmed, a conversation between directors or producers and talent must take place in order to confirm the talent is fully aware of the nature of the project, producers are aware of talent's personal limitations, "no" & "yes" lists, and any pertinent information regarding the project.
- We want to see an increased presence of BIPOC and LGBTQIA representation in nominations, on stage, and on red carpets at all awards shows.
Why is this important?
Issues of systemic racism often make sex work a viable source of income for BIPOC people. The adult industry largely is run by white men for the consumption of the white male gaze, leaving out the desires of the many Black and Brown people who regularly consume porn for personal pleasure and sexual exploration. Outdated, public attitudes towards sex work, pornography, and the reasons people engage in sexual labor have allowed companies to sweep allegations of racism or sexual assault under the rug for far too long. In light of the recent murder of George Floyd and social uprisings across the globe calling to end racism in every sector, earlier this month the Adult Film industry acknowledged its unfair, historical issues with racism and disparate wages based on ethnicity and began coming up with strategies to correct these issues. The BIPOC (Black, Indigenous, and/or People of Color,) Adult Industry Collective was formed to answer this call with the belief that marginalized communities must be included at the table in all discussions when making decisions surrounding repairing harm against impacted communities. We are a group of performers, directors, and producers of color, spanning a range of jobs within the consensual, commercial sex trade who are dedicated to working towards bringing about changes we want to see in order to make the adult industry a safe space for all to work, explore, and thrive regardless of ethnicity, gender identity, or sexual orientation. It is our belief a show of support from the viewing public, we can influence lasting changes to the industry we know, work in, and enjoy.